Who thought that the late model, direct injected Japanese made Honda known for its typical handling and front wheel drive performance could get so much better?
In late 2019, Imal visited our shop to discuss options for mild upgrades which would see his FK8 civic with more boost and a small power increase. After discussing the limitations surrounding the factory direct injection fuel system and engine management, it became a technical introduction into how direct injection works and why fuel volume supply is limited by a short amount of usable injection time, high fuel pressure requirements and everything in between.
Having experience with highly modified DI (direct injected) engines gave us the ability to complete a no fuss fuel system, which would be non-invasive to the vehicles factory fuel system whilst supplying the additional fuel required to make up to 1100whp on E85.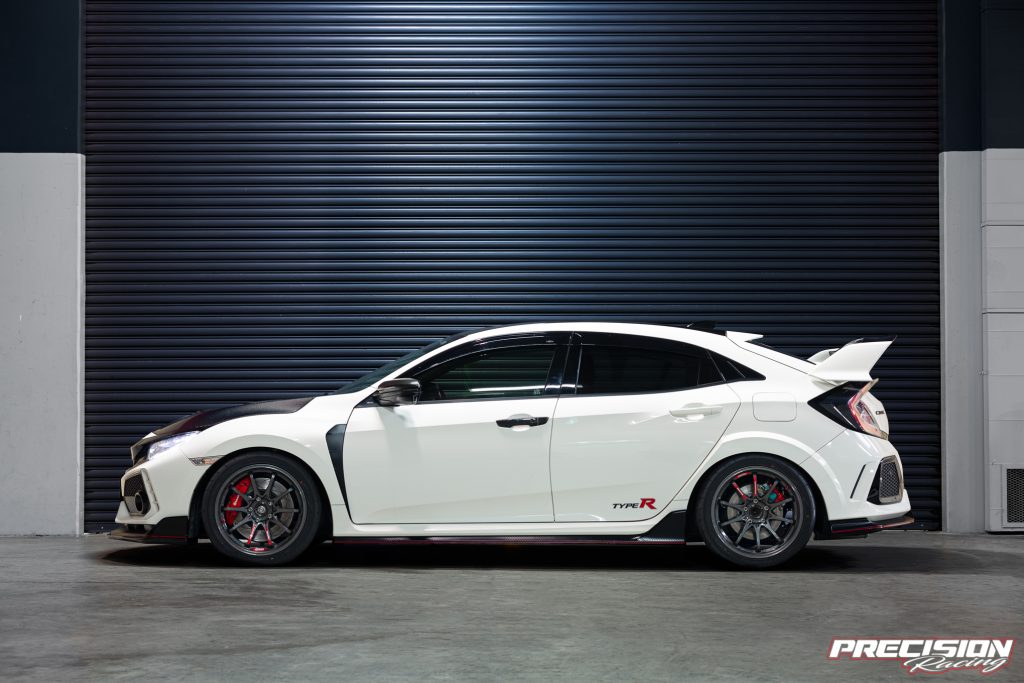 A port injection system was added, utilising 4x Bosch injectors and a radium inlet manifold spacer kit allowing for a neat install, eliminating any custom fabrication requirements. An under-carriage fuel surge tank was made, housing 2x peirburg low noise fuel pumps.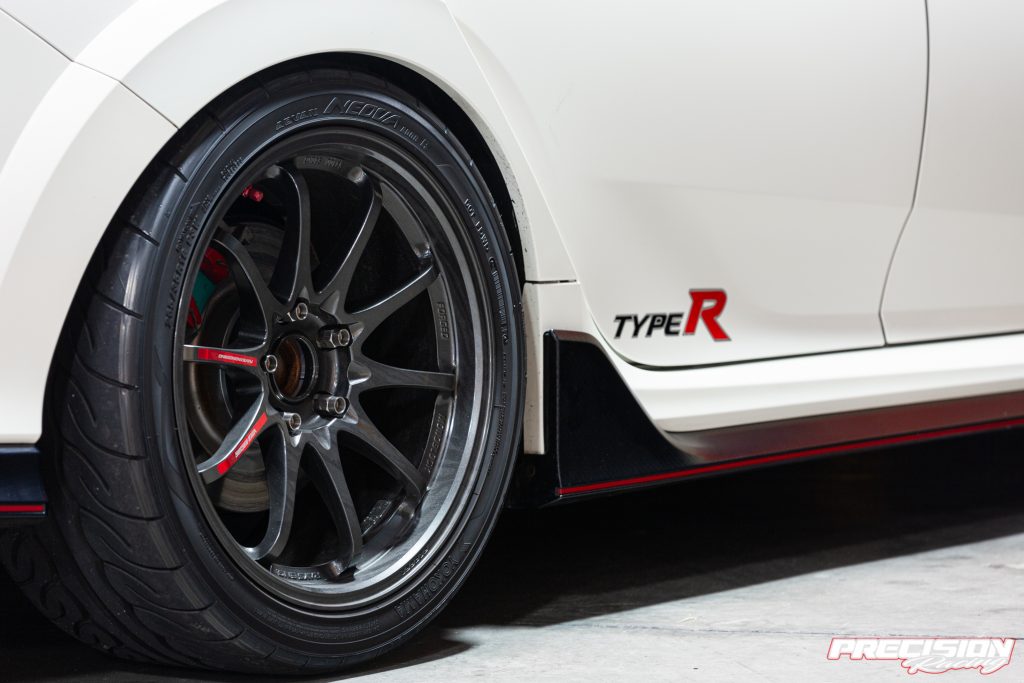 A Turbosmart fuel pressure regulator was used to control the low-pressure port injection system with a fuel pressure sensor, giving feedback to the MoTeC M142 FK8R ECU package allowing for live injection time calculation and output based on differential fuel pressure. Imal wanted the ability to use either 98ron pump fuel and any amount of ethanol as it becomes available for him, so a fuel composition sensor was installed allowing a full flex tune to be completed.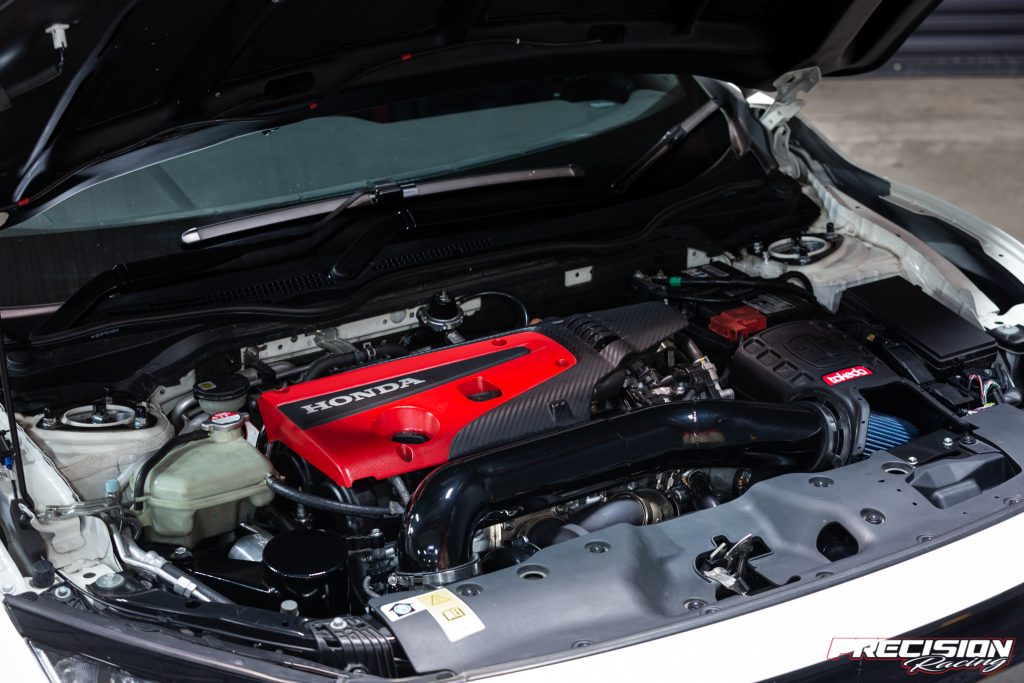 If this car was going to get a fuel system to support a large amount of power and an ECU to allow the use of it, the only things holding us back is building an engine which is able to cope with the larger turbo and breathing modifications required to make some serious power.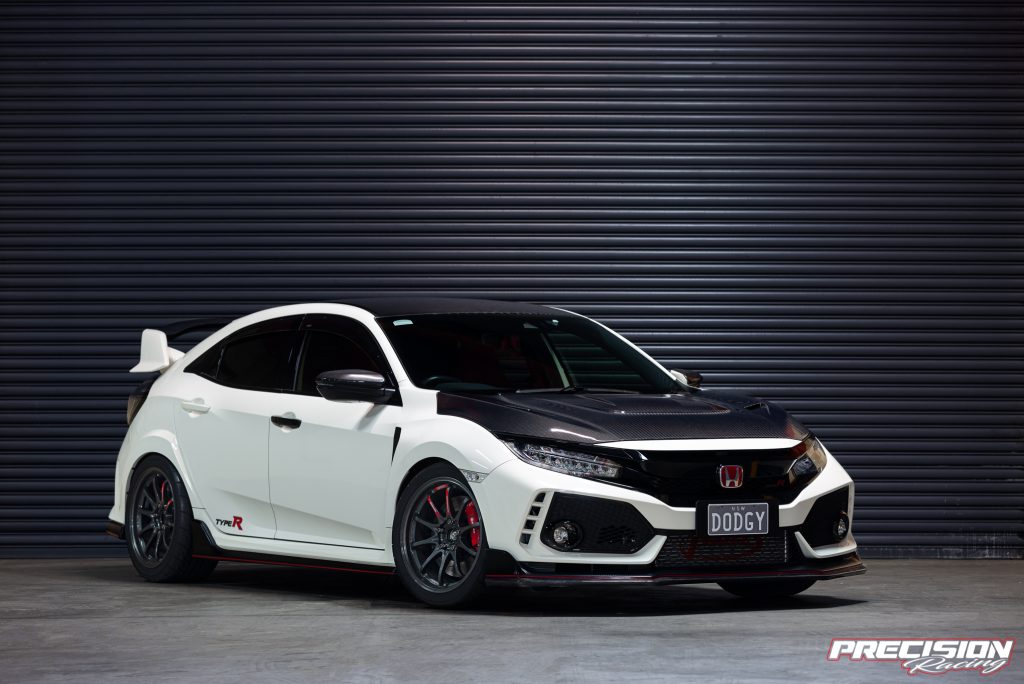 After discussing all of the above and the costs associated with a build like this, Imal was ready to start kicking goals with a few staged down payments for parts which would eventually come to good use in his daily FK8.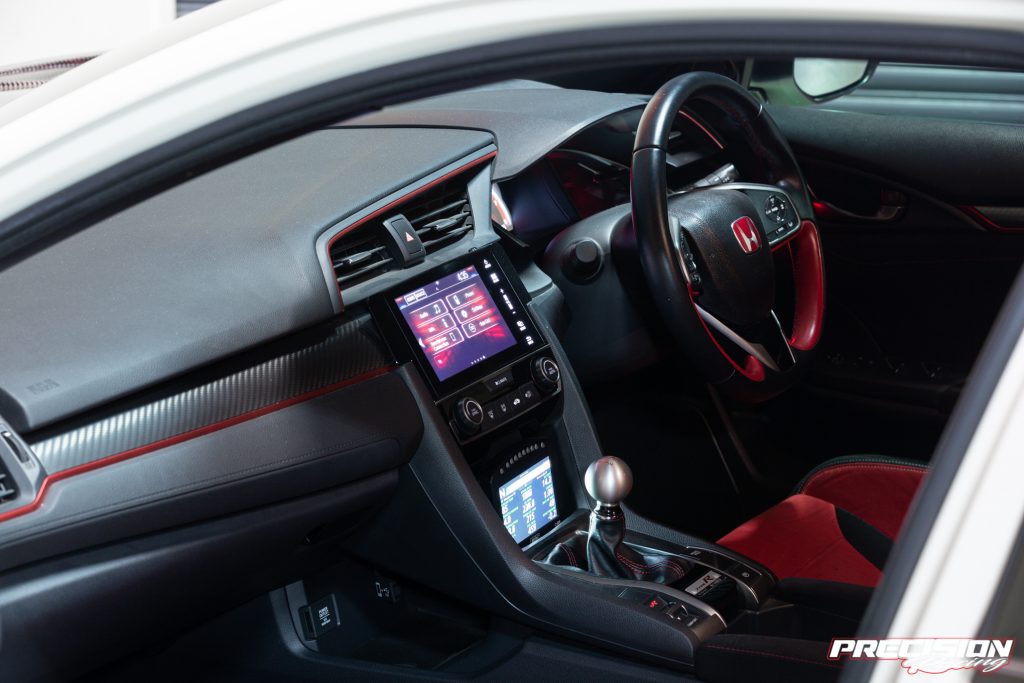 2020 came and the car was booked in for the open-heart surgery and brain replacement.
The lack of worldwide K20C engine development meant that we would design our own deck guard to support the block cylinder walls during the high cylinder pressures a high power output engine will see. This also helps head gasket sealing due to less block distortion around the head gasket sealing face. Pistons, pins, conrods, bearings, main studs and headstuds were either custom or chosen carefully to provide the best suited engine build possible.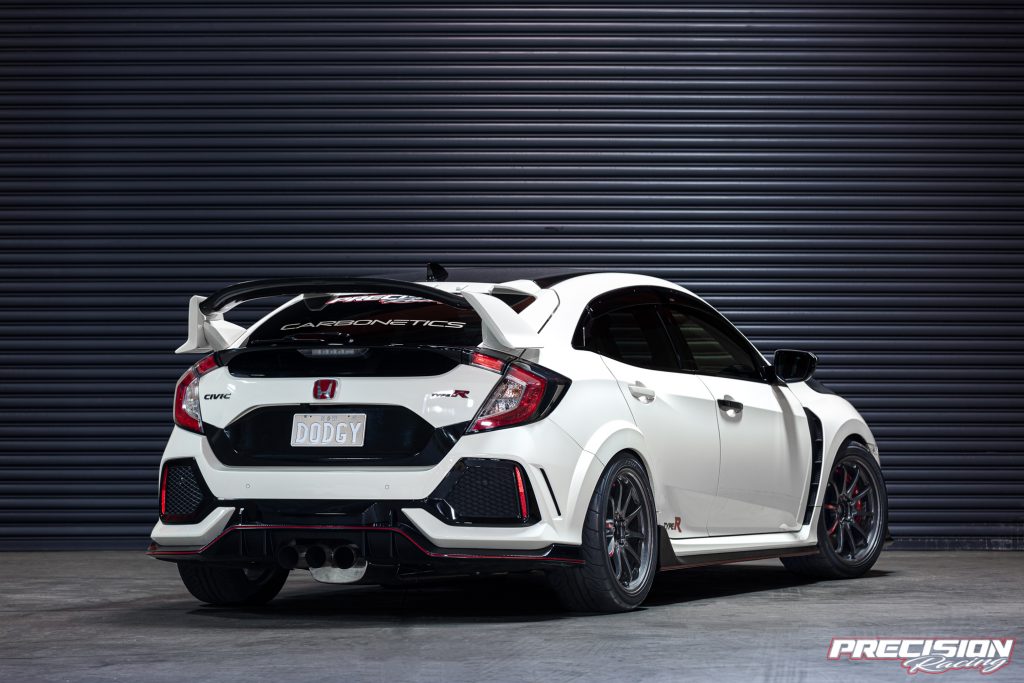 Following engine assembly within our temperature controlled assembly room, the install of a clutch masters twin plate clutch kit took place meaning it was time for installation of engine/gearbox assembly into its home.
K20C turbo kit was designed and manufactured in house using a Garrett GTX3576 gen 2 with a Turbosmart 45mm Hypergate wastegate, PWR intercooler with custom made intercooler pipes all connected with the use of Plazmaman clamp kits to eliminate boost leaks and blown off intercooler pipes during high boost applications. Custom breather oil catch can was fabricated and plumbed to the engines original PCV rocker cover port, all parts were powdercoated gloss black in-house and hot side parts ceramic coated in house.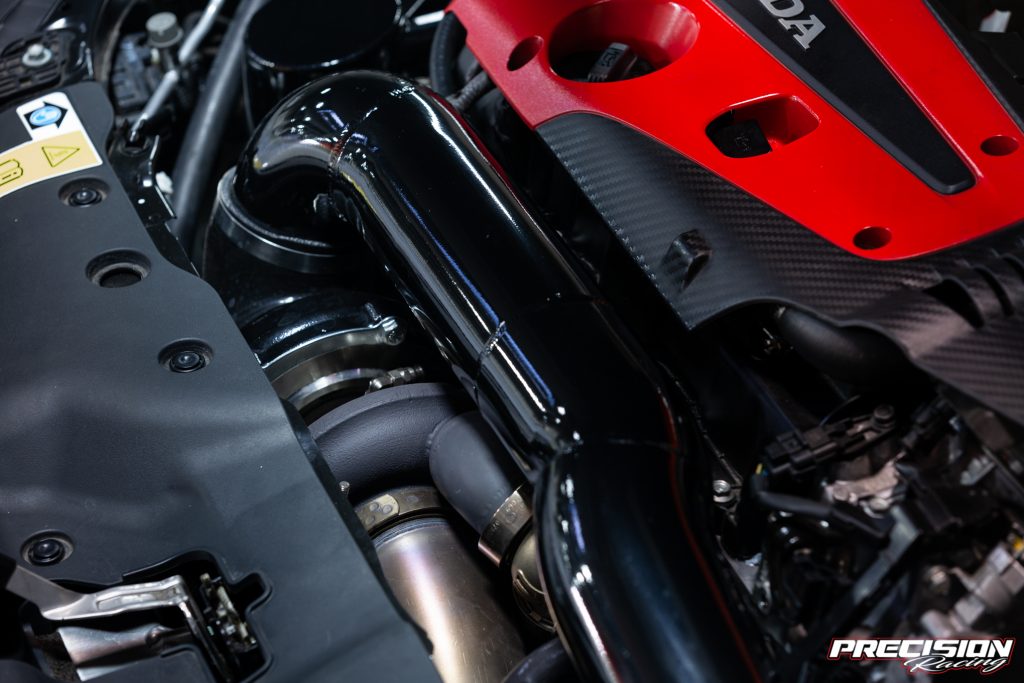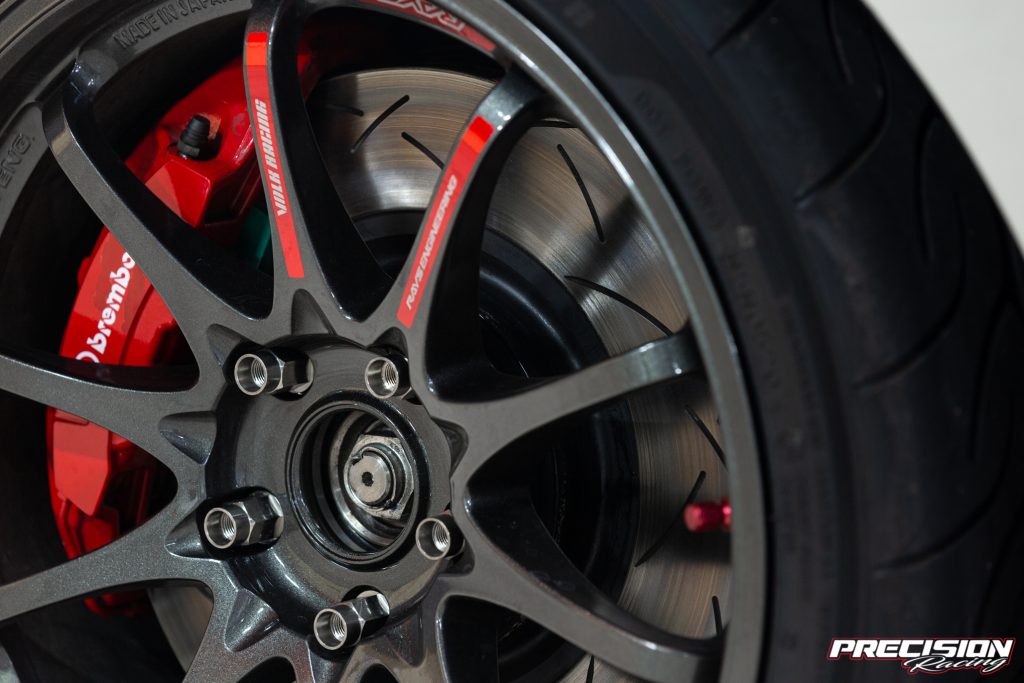 Dyno time!!
After some run-in time of the freshly built engine on our Hub dyno, it was time for some wide-open throttle power runs starting on 98. Response was barely affected, and power was increased by nearly 100kw at the front hubs, starting at 223.8kw completely stock and we left it at 310.8kw on 98. E85 allowed us to run more boost without being limited by the knock threshold and produced 475.9kw with a peak of 40psi boost pressure tapering off to 35psi at the top end showing that we have completely maxed out the turbo.
98ron vs stock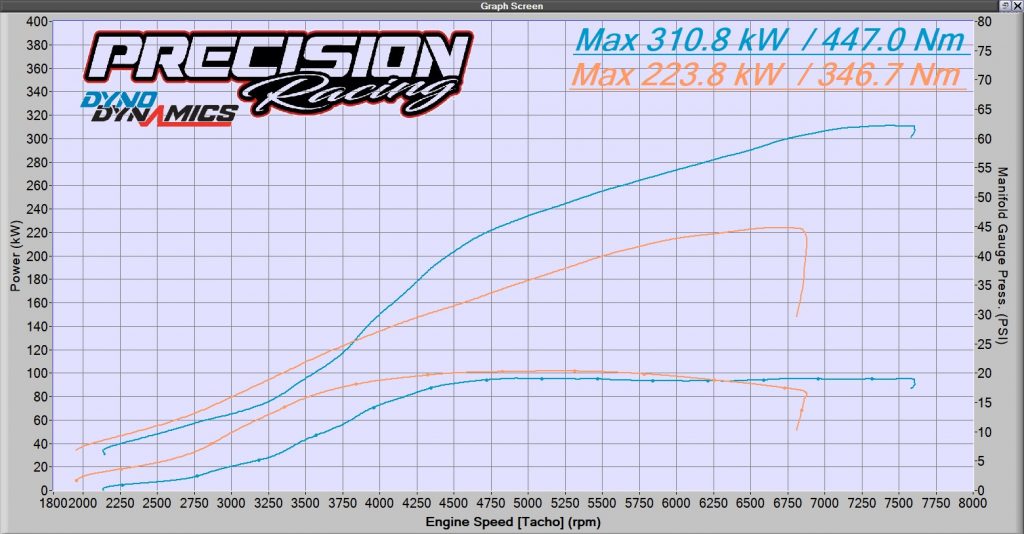 E85 vs stock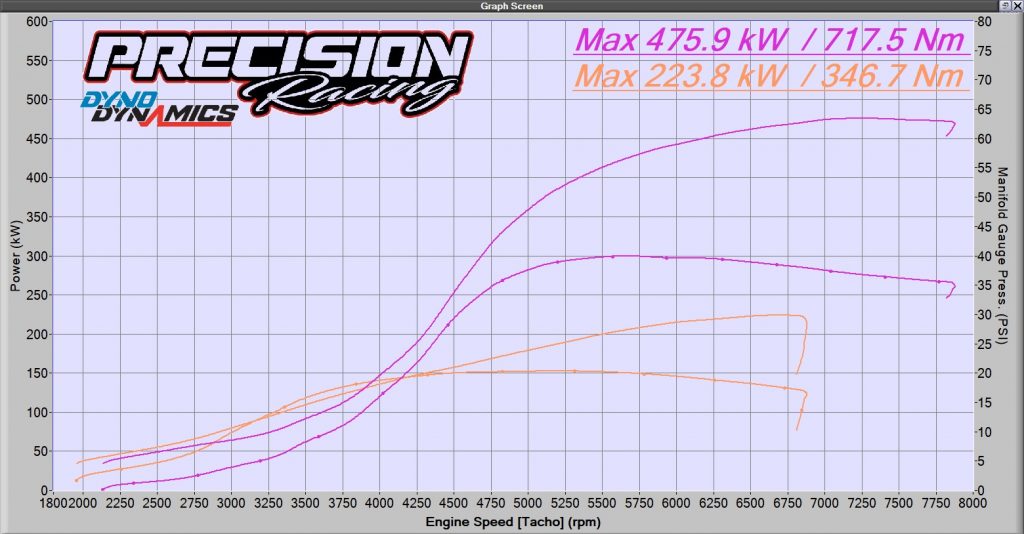 Traction is controlled with the M1 ECU along with Boost by gear making light work of the traction control system. So far with circuit style semi slick road tyres, full boost isn't seen until 4th gear. The addition of a set of wheels which will allow a decent tyre is on the cards for the near future allowing this monster to hook up and apply the torque it is capable of making.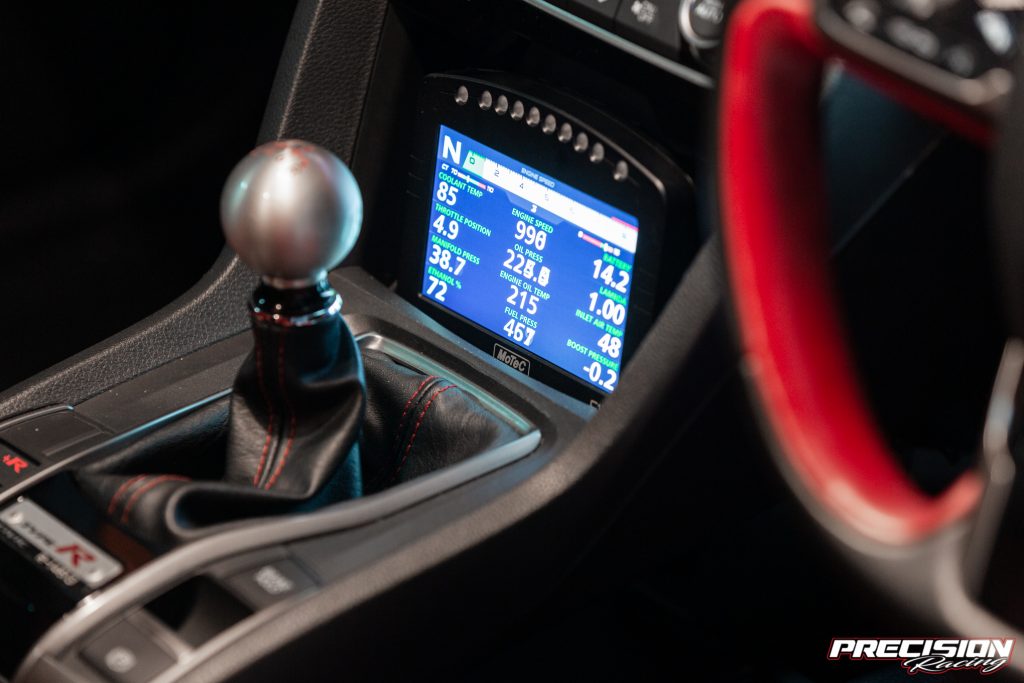 Spec List:
Turbo kit
Electronics
Fuel system
Engine