View our Packages
We specialise in but are not limited to the Nissan R35 GT-R, S550 Mustang, Ford Falcon, Mitsubishi Lancer Evolution and Lamborghini Huracan/Audi R8. From oil changes, major services and repairs all the way to complete builds, we've got you covered. Check out our available packages for your vehicle!
Visit our shop
Precision Racing has developed great relationships with many aftermarket brands in the performance industry. Visit our online shop today for a huge range of vehicle specific parts.
About Us
Precision Racing is the result of two heavy hitter Sydney workshops, HOON Tune and Precision Automotive Racing joining forces to bring you the very best in modern technology performance car building, tuning, servicing and maintaining.
Moving into our new state of the art workshop in Western Sydney in May of 2019, Precision Racing have continued to provide honest and reliable service that pioneers the trade.
As well as specialising in the Nissan R35 GTR, Ford Falcon, Mitsubishi Evolution and LS based platforms, we are currently in the process of releasing our twin turbo kits for the S550 Mustang, Lamborghini Huracan and Audi R8.
PERFORMANCE MODIFICATIONS
FABRICATION AND CUSTOM MODIFICATION
ENGINE BUILDING & HEAD WORK
DRIVETRAIN UPGRADES & REPAIRS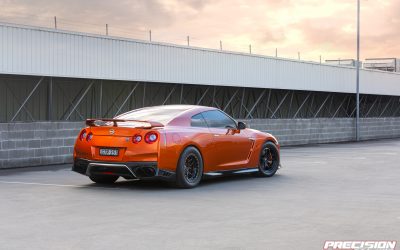 Hani purchased his brand new 2019 GTR in 2019, and by the end of the year he was ready for some power upgrades, initially with the idea to complete our PR6 Stage 2 package. After coming into the Precision Racing facility,  Ricky and Aaron laid out all the...