Precision Automotive Racing is a fully equipped workshop able to service any vehicle, although specialising in high performance street cars. We specialise in but are not limited to the Nissan R35 GT-R, S550 Mustang, Ford Falcon, Mitsubishi Lancer Evolution and Lamborghini Huracan/Audi R8. From oil changes, to major services and repairs, we've got you covered with the following workshop services:
Complete Engine Builds.
Complete Transmission Builds.
Custom Dyno Tuning.
General Servicing – including engine, drivetrain, cooling, power steering and braking systems.
Major servicing.
Diagnostics and repairs.
Bolt-on Modifications.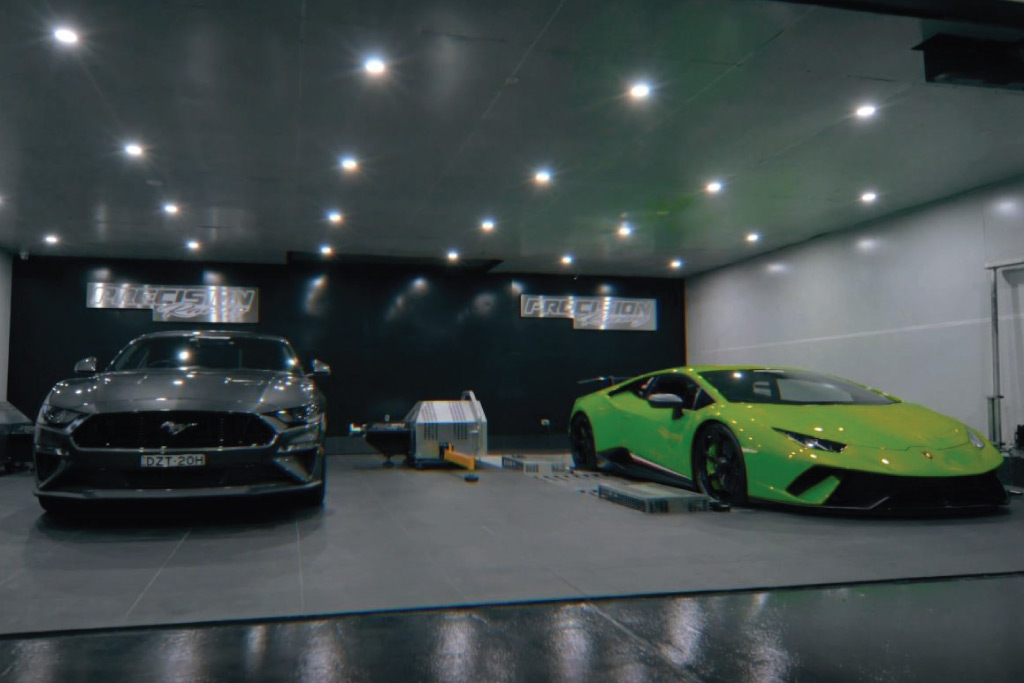 We have an in-house Dyno Dynamics Dyno inside a fully enclosed dyno cell. We can do all types of tuning from flash tuning a daily driver to tuning an aftermarket ECU on a 1000+ horsepower drag car and everything in between. We have experience using all types of programmable ECUS including, but not limited to:
The dyno also allows us to do conduct quick and efficient diagnostics of faults, allowing us to pinpoint what needs to be fixed quicker and cheaper overall.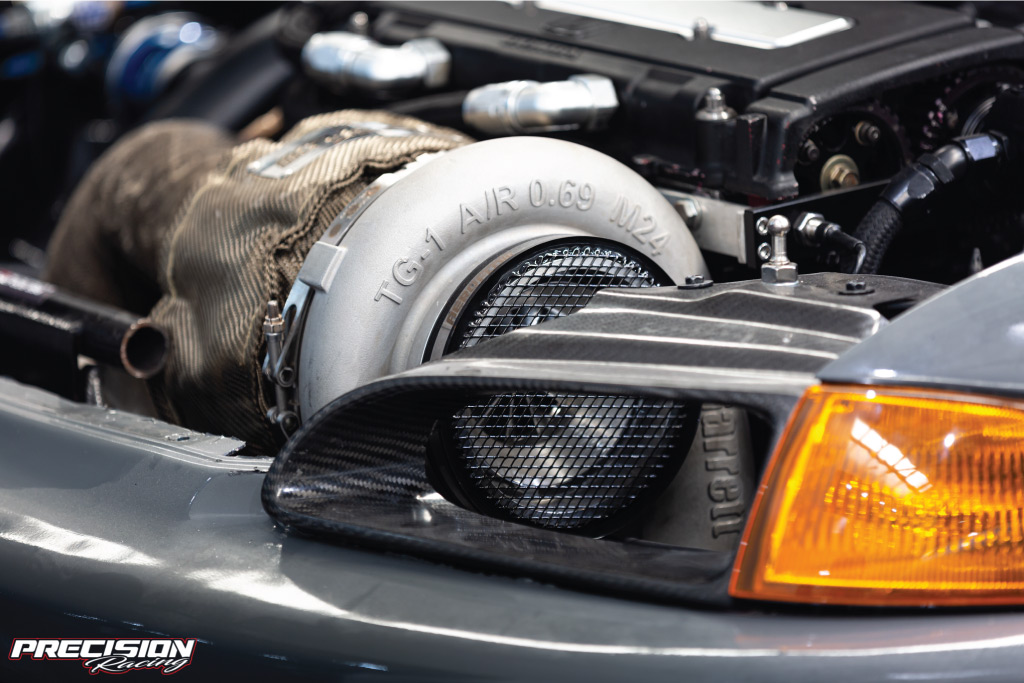 PERFORMANCE MODIFICATIONS
One thing we know about at Precision Racing is going fast. We've modified numerous street and track cars from basic bolt-on upgrades to 9-second street cars and 8-second drag cars. We can supply and fit any performance part you can think of as well as offer advice on how to get the results your after and put together a balanced package, as going fast is one thing, but you need to be able to stop, turn and do it all day, everyday.
FABRICATION & CUSTOM MODIFICATION
Not all parts are truly bolt-on, and often parts need to be custom tailored to suit the application. We can perform all types of fabrication in house to complete your build, helping keep costs down and timelines in check as we manage the project. We can fabricate from scratch or modify things such as:
Intercooler piping
Exhaust manifolds and exhaust systems
Surge tanks, fuel lines and fuel systems
Various brackets and supports for engine bay  or interior parts
Custom overflow and breather systems
Brake lines and brackets
The only outsourced work is roll cages and chassis work, although we can manage that part of the project with our trusted partners.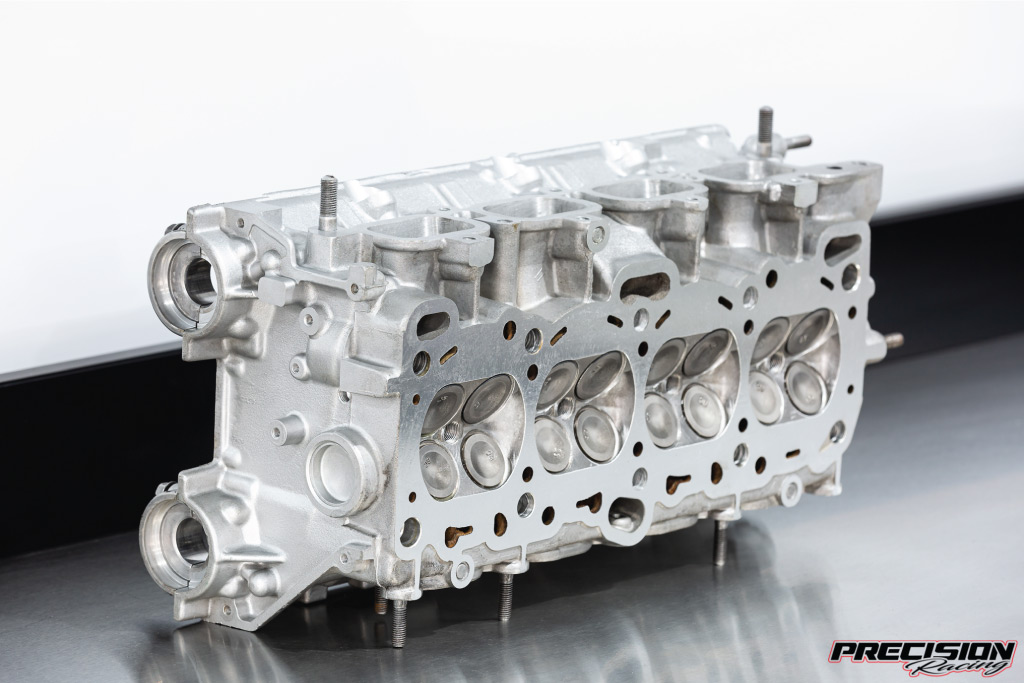 ENGINE BUILDING & HEAD WORK
We have a long history building some of the toughest and most powerful 4G63 and 4G64 engines in Australia, and that knowledge has now been utilised to build all types of performance engines, including Nissan SR20 and RB series engines, Toyota 1JZ and 2JZ engines and more.
We have all machine work performed to our tolerances and hand assemble all our own engines in house to our proven specifications. Not only can we build your next engine, but we can offer you advice on which brands to use, and what work to perform to suit your car's needs. So whether you want a freshen up of an old motor, or a 1200hp+ Evo engine to run 7-second passes, we've got you covered.
We can also service, port and assemble heads from stock to mild to wild.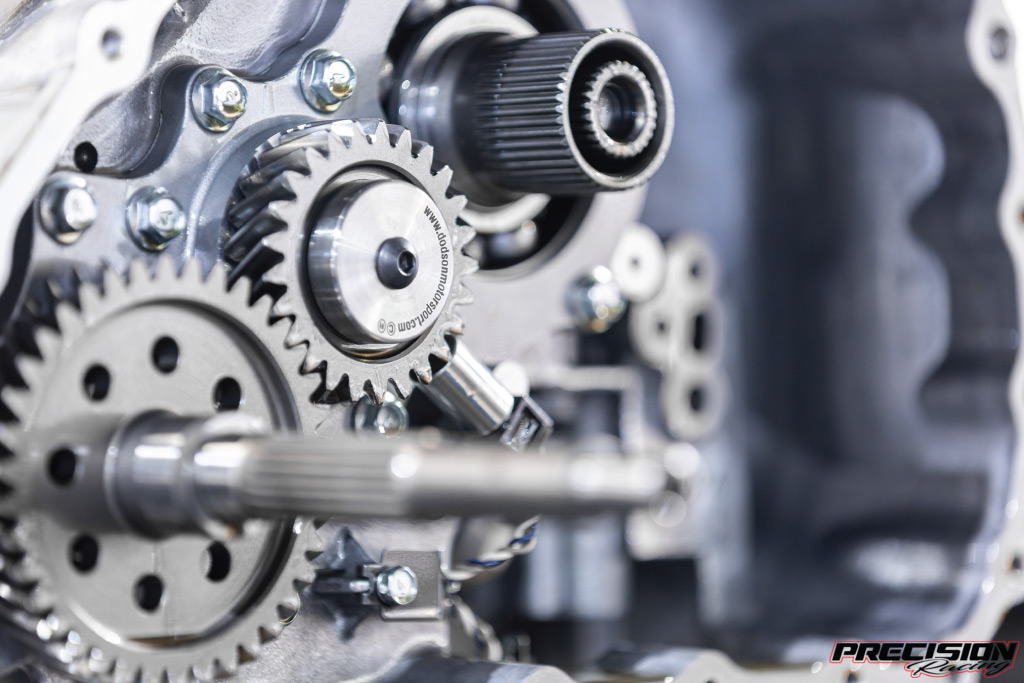 DRIVETRAIN UPGRADES & REPAIRS
Precision Automotive Racing is one of the few performance workshops that does drivetrain repairs, overhaul, upgrades and assembly in-house. We can perform repairs, overhauls and upgrades on most gearboxes and diffs, although we have years of experience drag racing Evolution Lancers, and can provide various staged upgrades to the gearset, transfer case as well as the front and rear differentials. We can build a gearbox to suit your application or power level, weather it be drag racing, time attack or street.