In 2017 Sam engaged precision racing to complete a PR6 stage 2 with optional flex fuel package for his daily commute to his F45 training facility.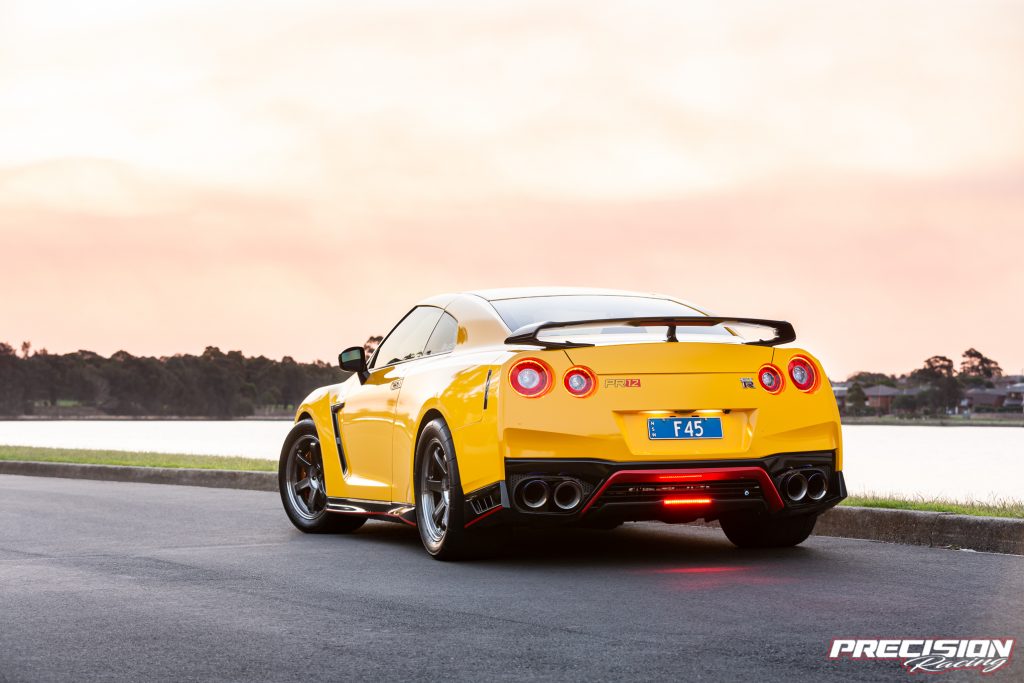 After about a year, Sam updated to a 2018 GTR and knew he wanted more power than he had previously. Knowing full well the capabilities of the Nissan GTR when given the PR treatment all he was left to do was decide on his power goals and usage for the car.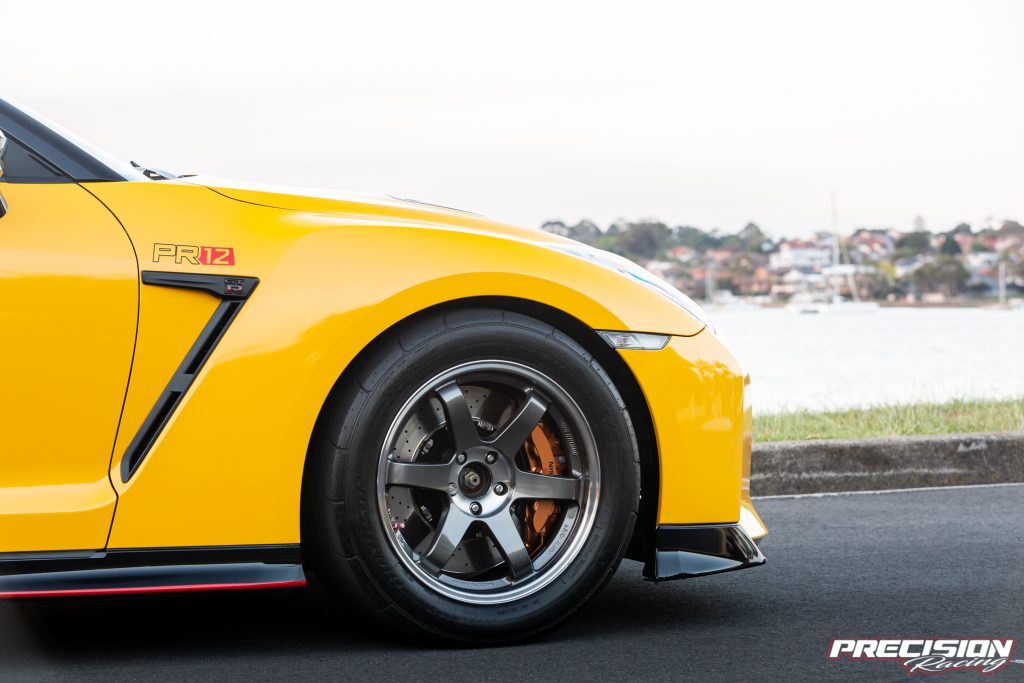 A PR8 package was chosen with some personal taste additional options. Making 830whp on 26psi of boost, using all the air flow possible from the PR8 Turbo chargers, the car would be at every Sydney NSW roll racing event, this is where Sam was nick named LAP KING.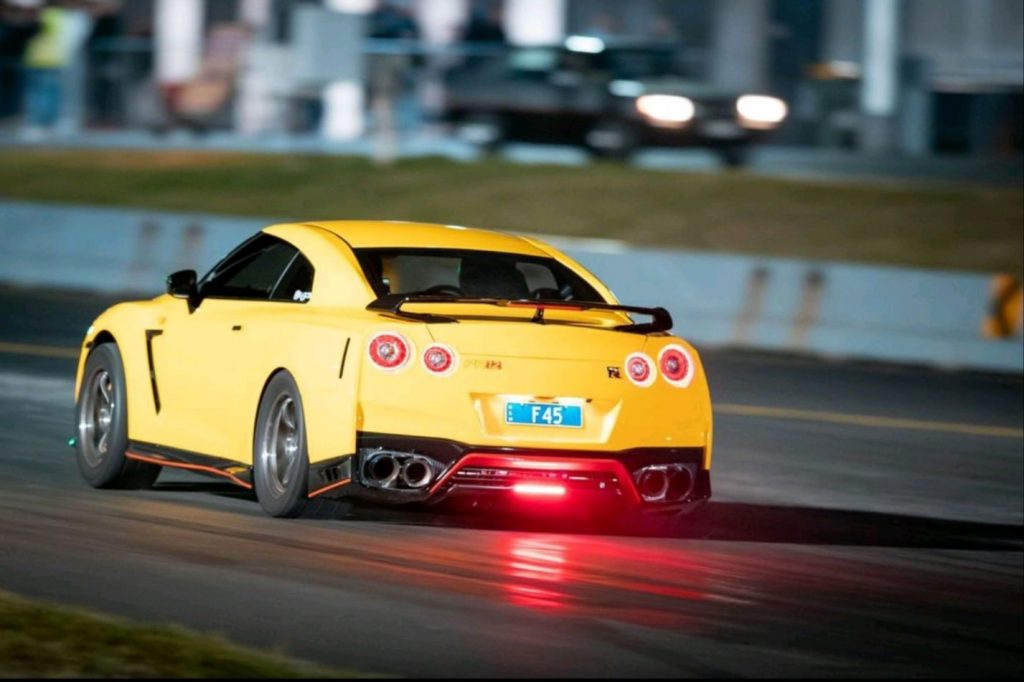 Even though this particular GTR was one of the smaller packages we offer, it was loved by all who seen it, went in it or drove it. A completely stock like response GTR which would pull like a freight train from 3000rpm until 7500rpm redline.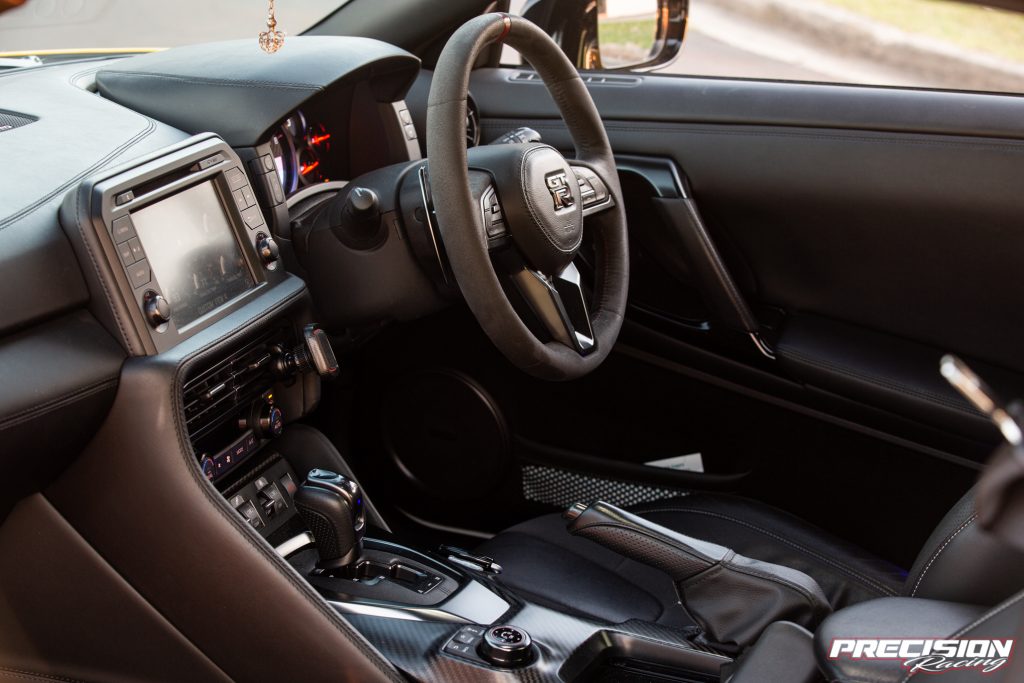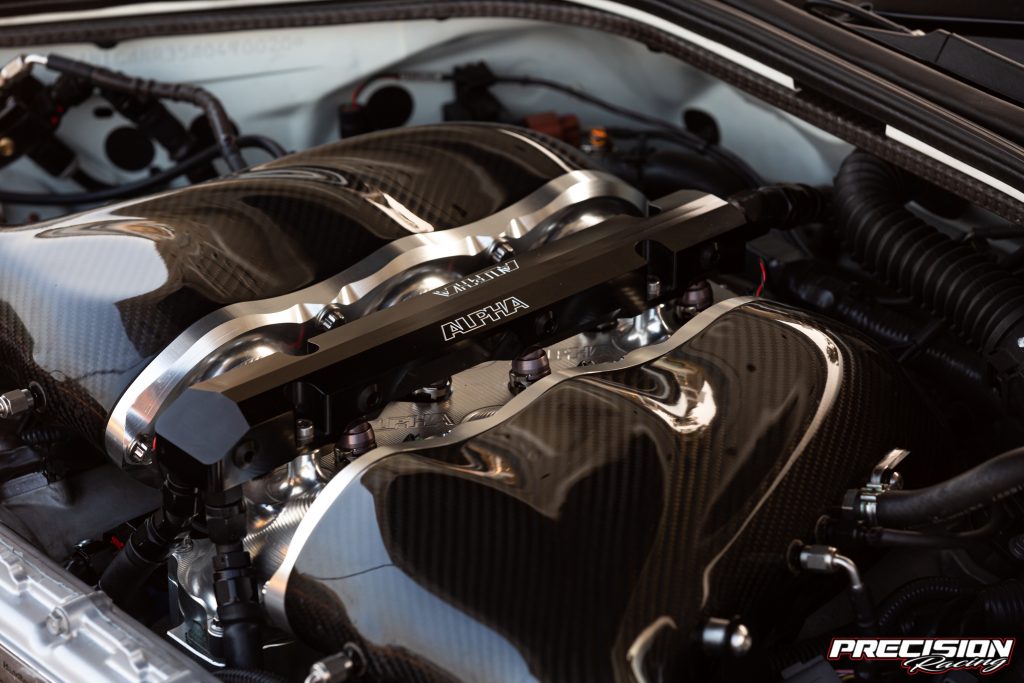 The car ran a 9.6 second ET at WSID drag strip on its first and only ever drag race at GTR Festival in 2019, not a bad setup considering it's a daily driven car.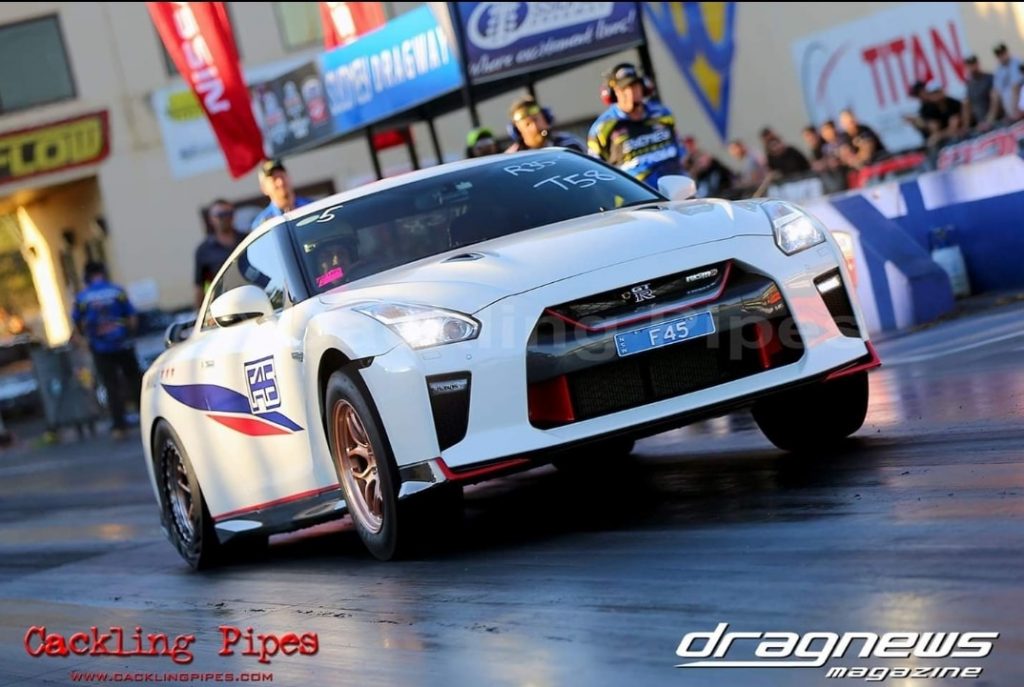 In March 2020, the idea of stepping up to a PR12 package was planned and executed using the best available parts in the market which we have proven time and time again.
The fuel system, Engine, MoTeC ecu and rear axles was already completed as part of the PR8 package meaning it was only the Turbo system, intercooler, 12 injector AMS Carbon intake manifold and Transmission build which needed installing.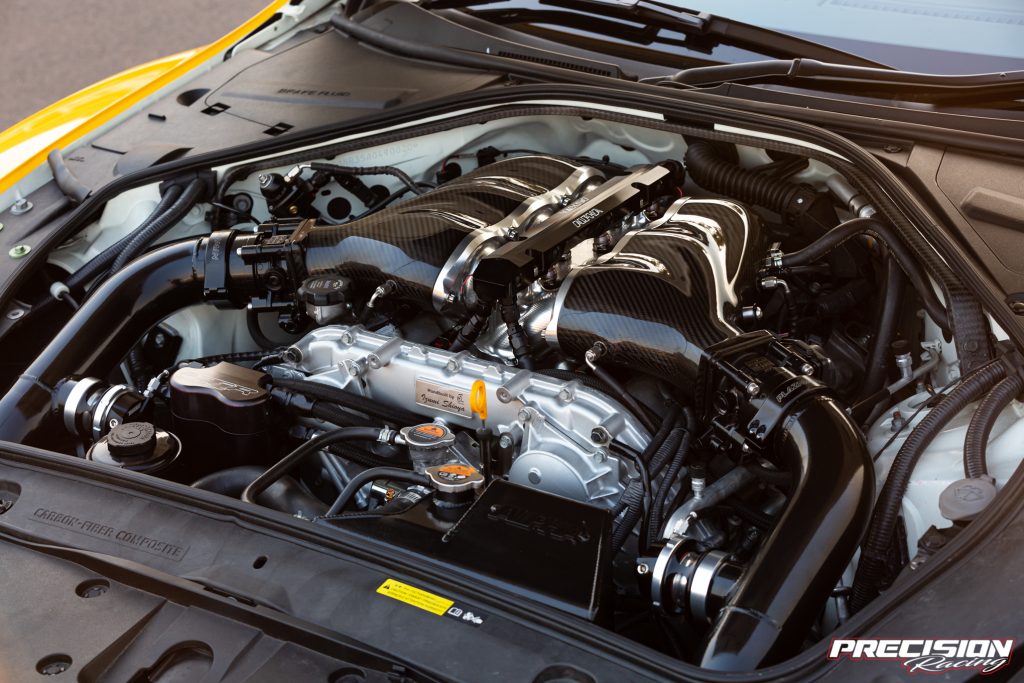 4 weeks in the shop and the car is complete ready for pickup. A complete flex fuel tune allowing 98ron and any ethanol content to be used making a maximum of 1300whp on E85, a massive difference from the 830whp Sam was getting used to.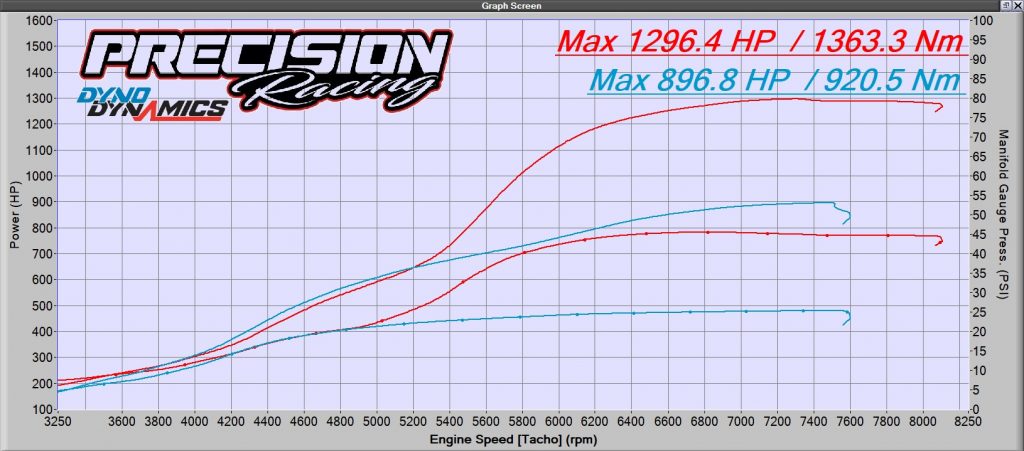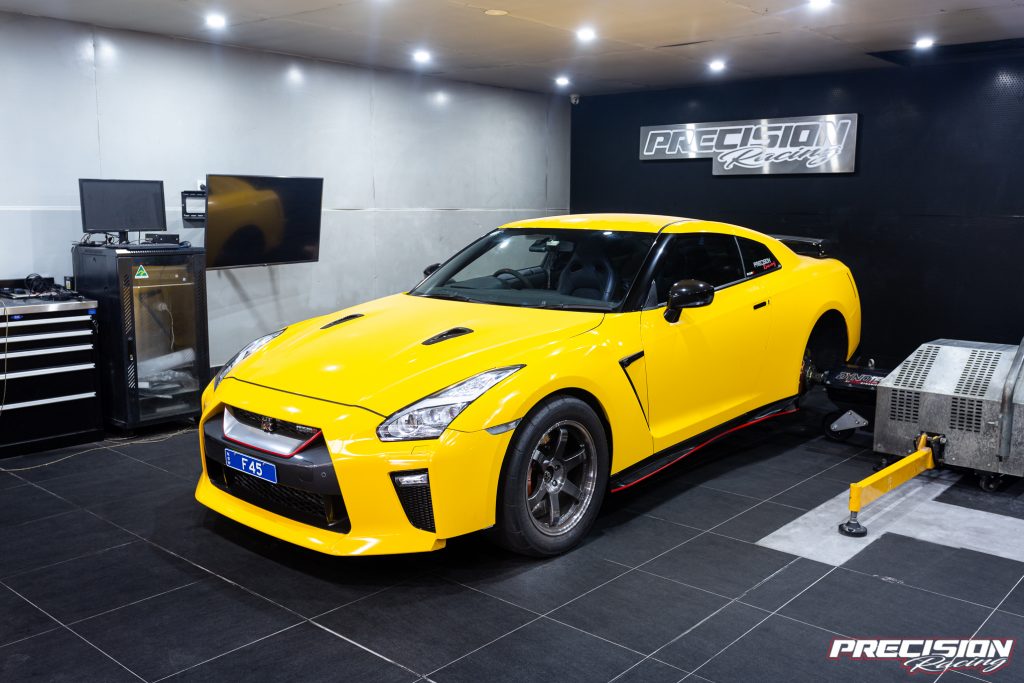 Sam was so excited with his fresh setup, it gave him something to think about and enjoy during the crazy covid situation we were in which still seems to linger.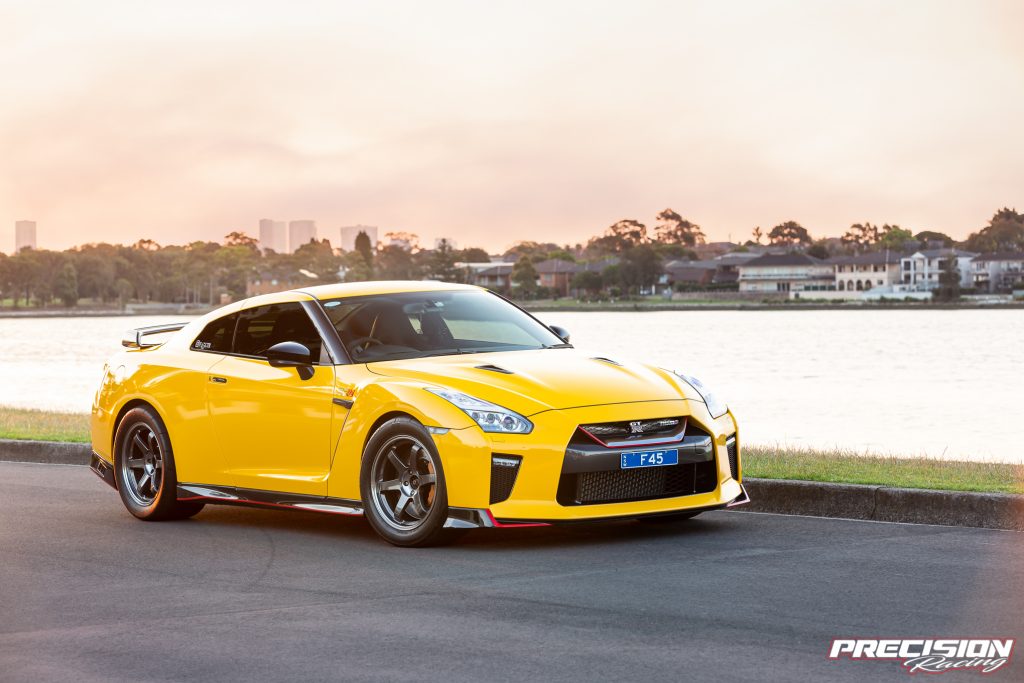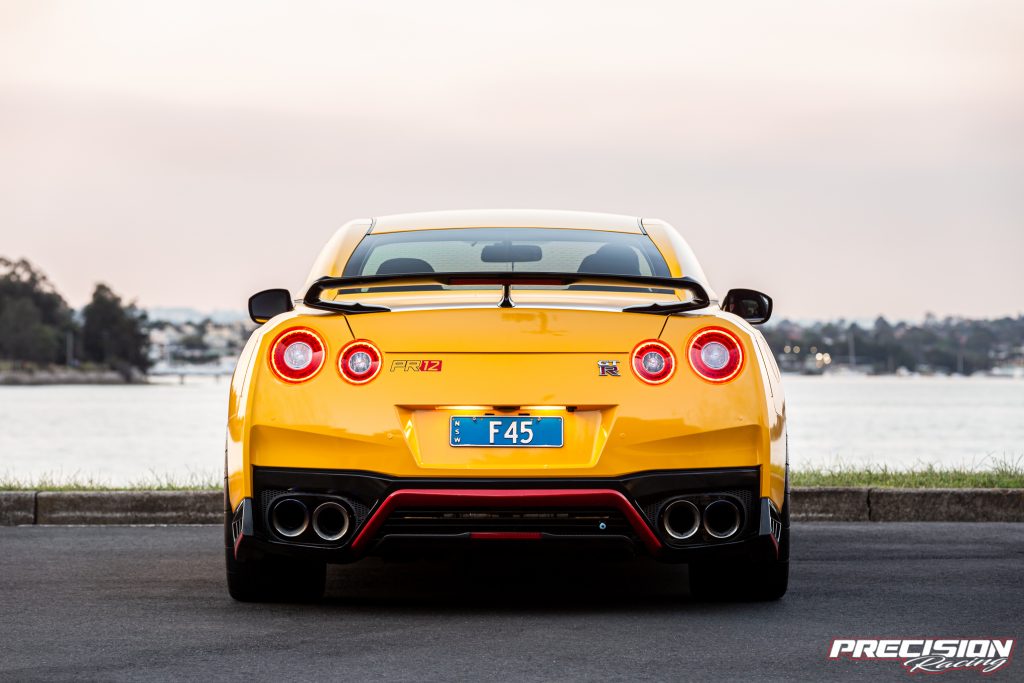 As soon as Roll racing events were reinstated Sam was booked in and ready to race, this was his first time being able to unleash the newly created power over a decent distance and he was completely blown away and in love with his new baby.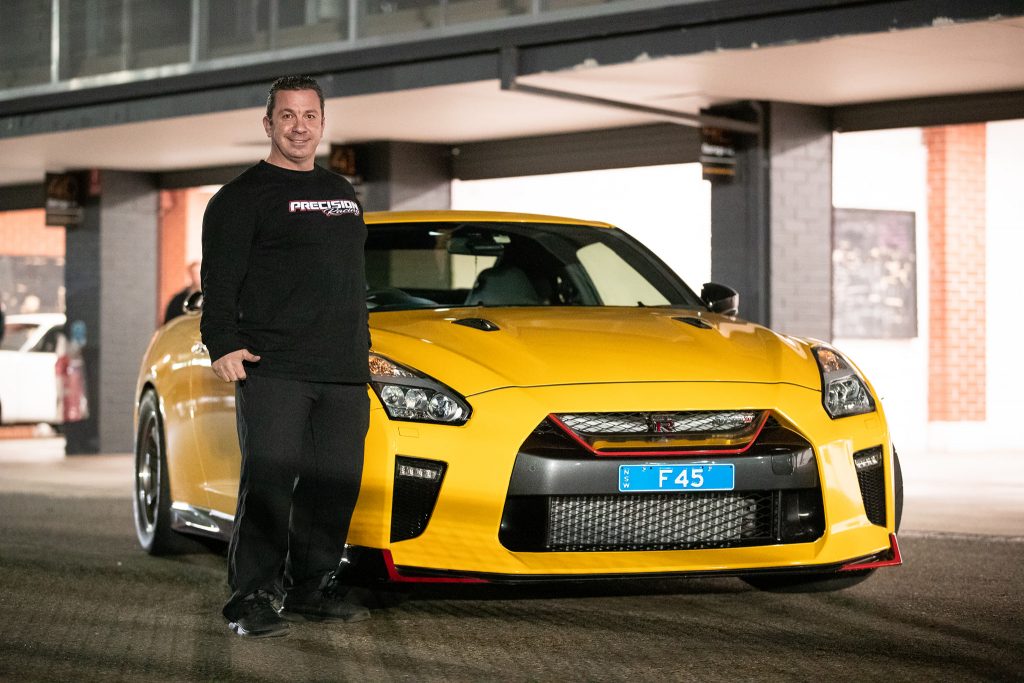 Draggy times of 100kph to 200kph in 3.1 seconds on 18"street radials show that 8.4 and 170mph passes are on the cards for as soon as the drag strips re-open.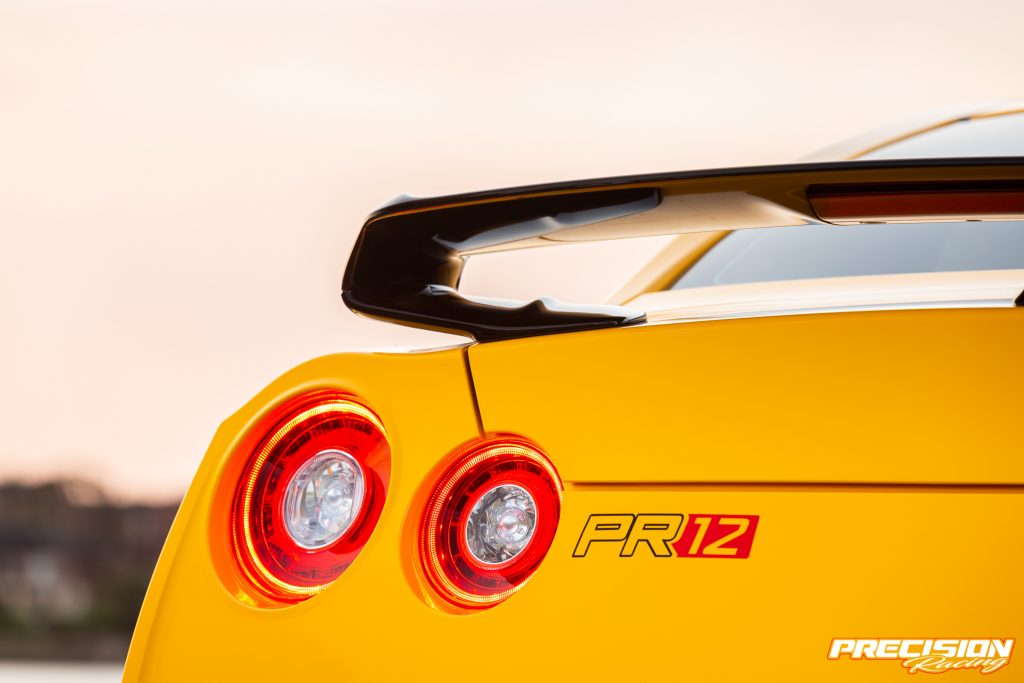 Spec List:
Precision Racing's PR12 full package