Since we first posted George's PR8 feature back in June of 2019, the car has gone through another stage of upgrades to become the 1300whp beast that it is today!
George upgraded to our PR12 package to keep on top of the game in roll racing and GTR events like Cootamundra airport GTR drag battle and GTR festival. The car already had a lot of the required parts due to the PR8 package, so the upgrade package didn't hurt the bank too much.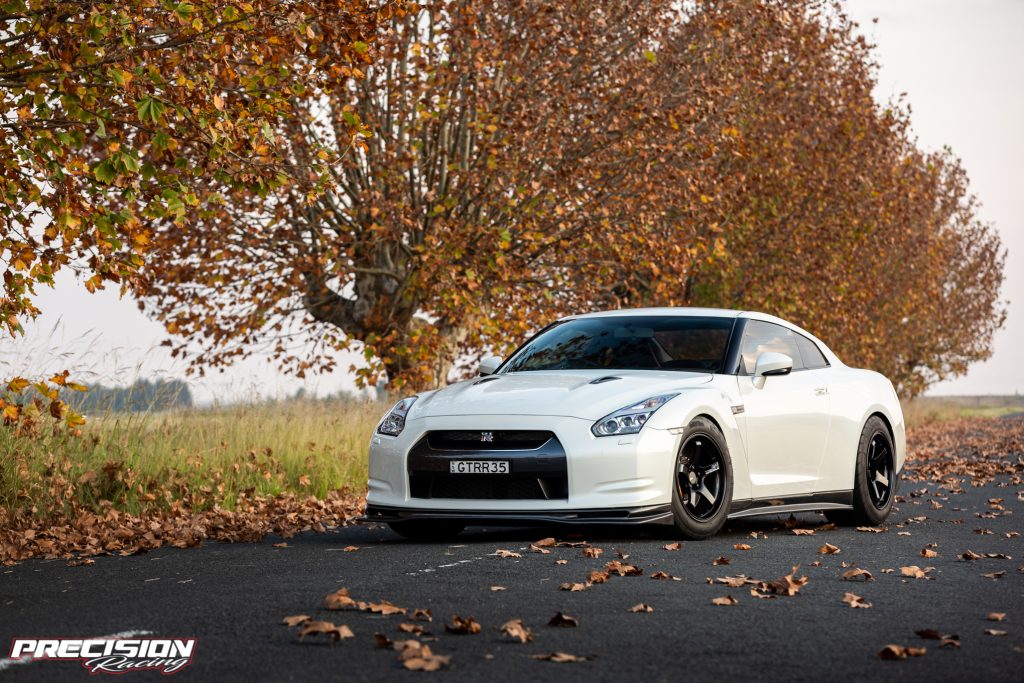 The idea was to have a car that was a perfectly fine every day car he could take his wife to a café with on the weekend, drive it to work in a high managerial role as a mature aged professional and not be frowned upon, all whilst being able to attend a race day and kick some serious ass and keep the reliability of a mildly modified car…. Sounds crazy right??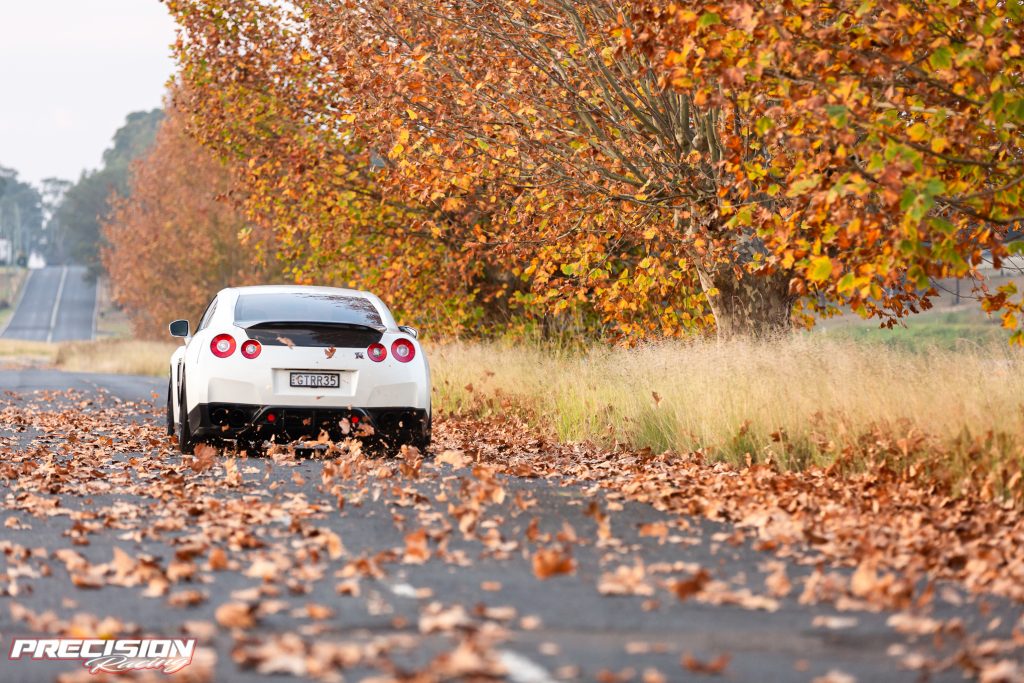 Well we have proven time and time again, with the PR GTR packages. Drivability, reliability and results are guaranteed, and George having been a customer for a couple of years had seen all of this with his own eyes.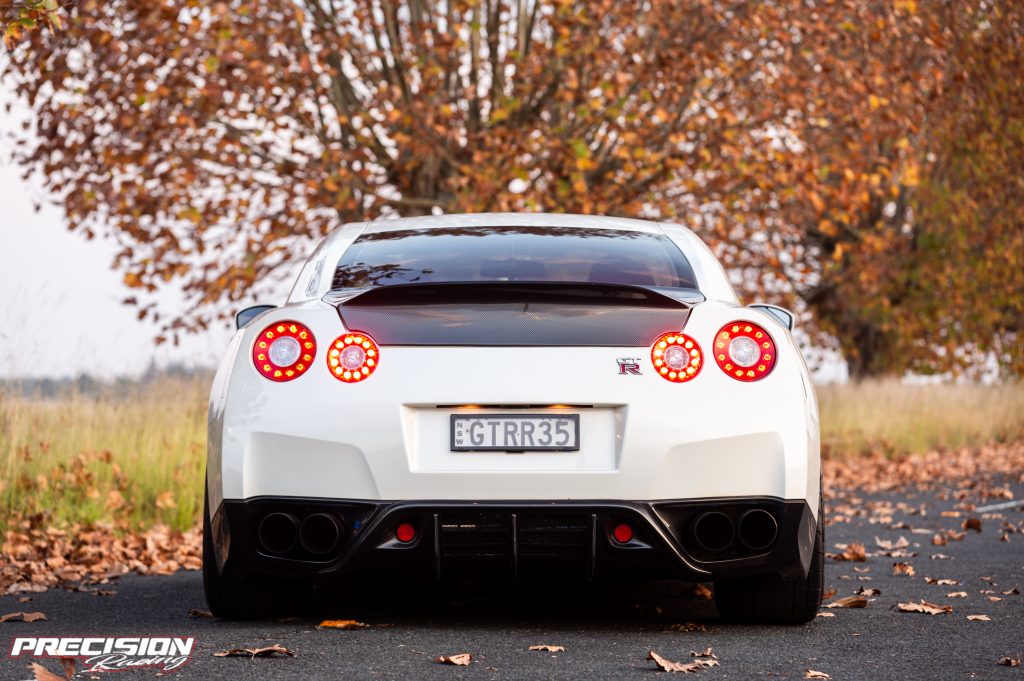 Back when George stepped through the doors of Precision Racing, he started off with our PR6 package and was blown away at the difference from factory.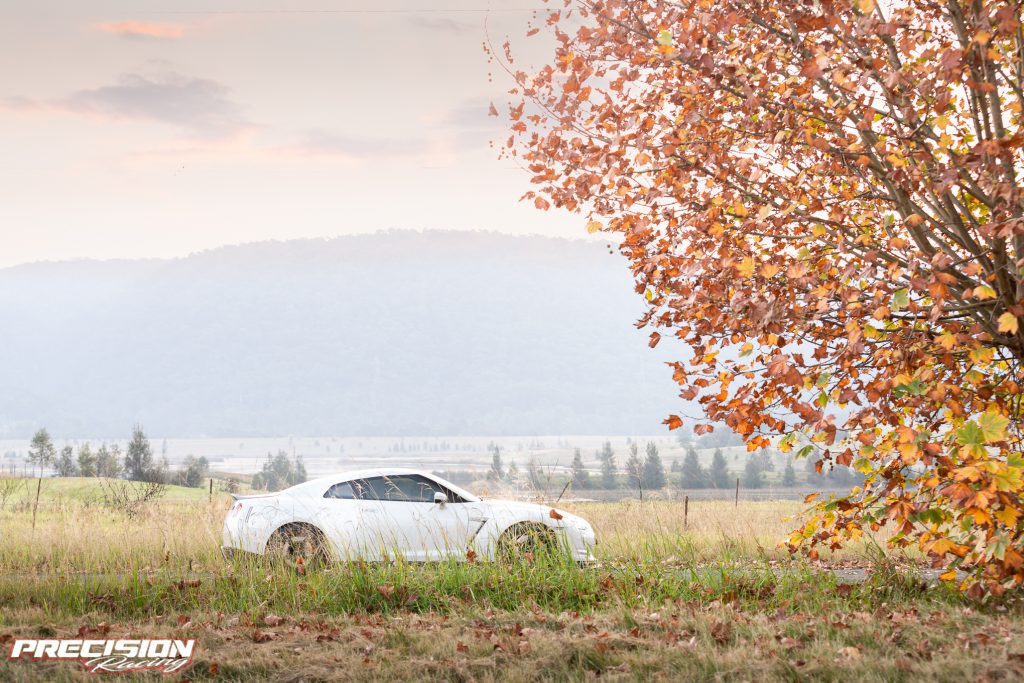 Although the upgraded power package was awesome, George was not willing to wait much longer to have a PR8 package completed. With the PR8 package being an absolute monster on the street and strip making 820whp, the added benefits of a PR MoTeC system package was added to get this street weapon to maintain traction during launch and also auto upshift during any racing.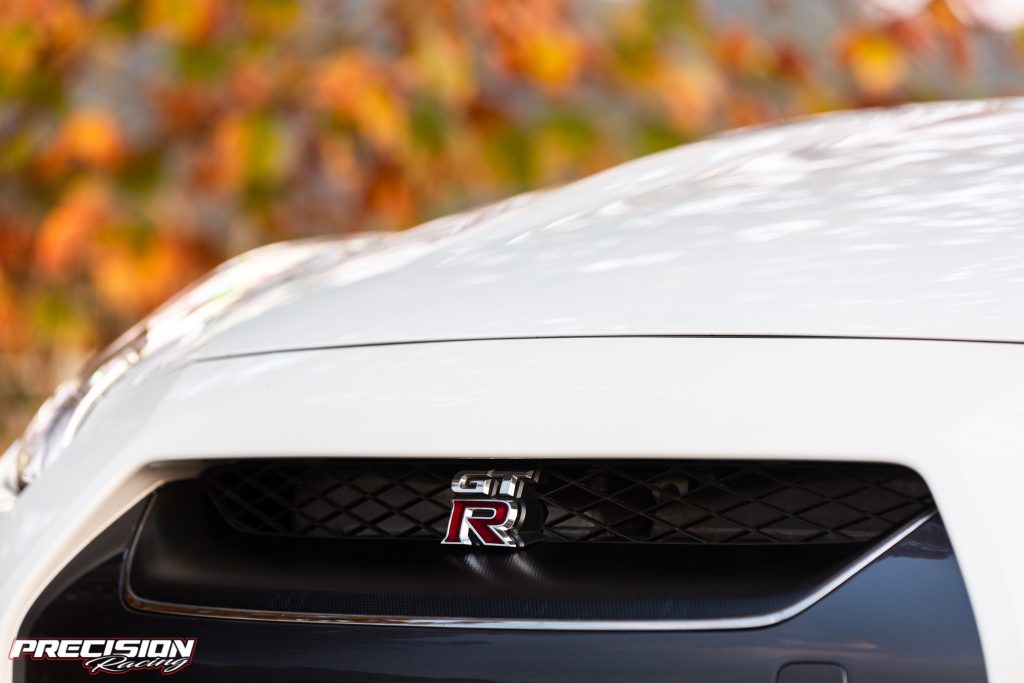 His first pass at the drag strip netted a 9.5 second Quarter mile time at 150mph. Since then, George has yet again upgraded to our PR12 package and has run a best of 8.4 at 169mph on his very first pass, of course being booted from the track for not having the necessary tech inspection (roll cage/parachute).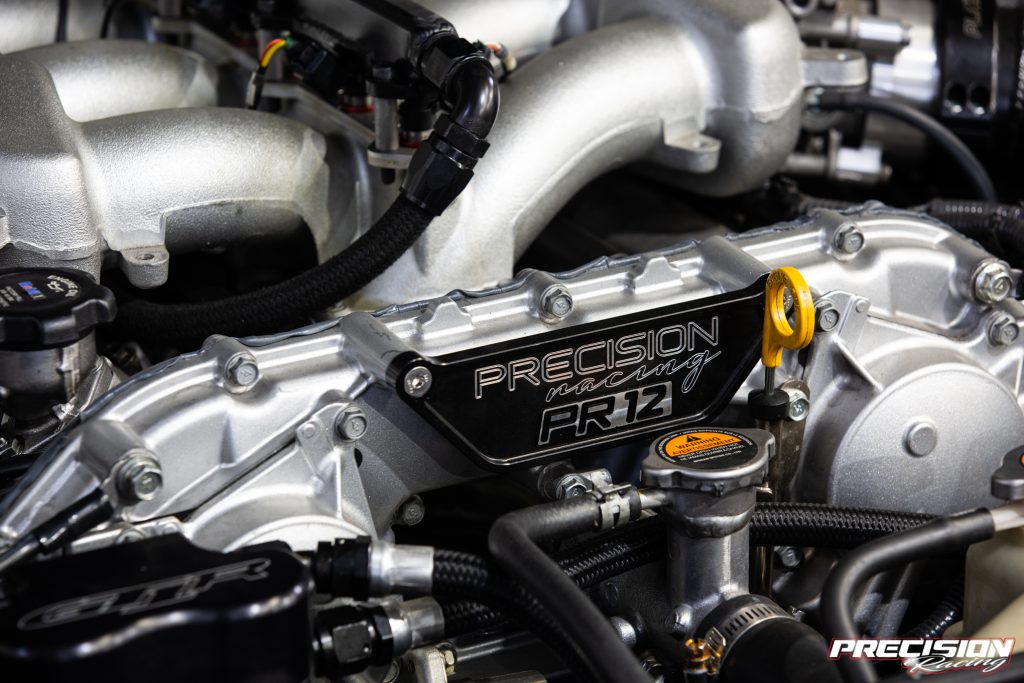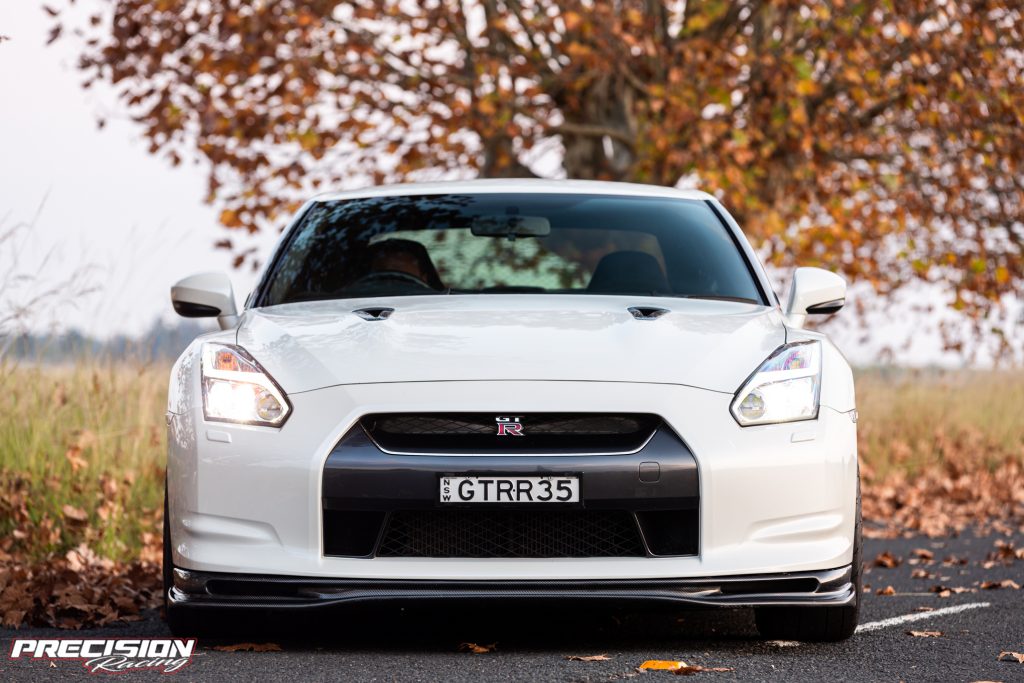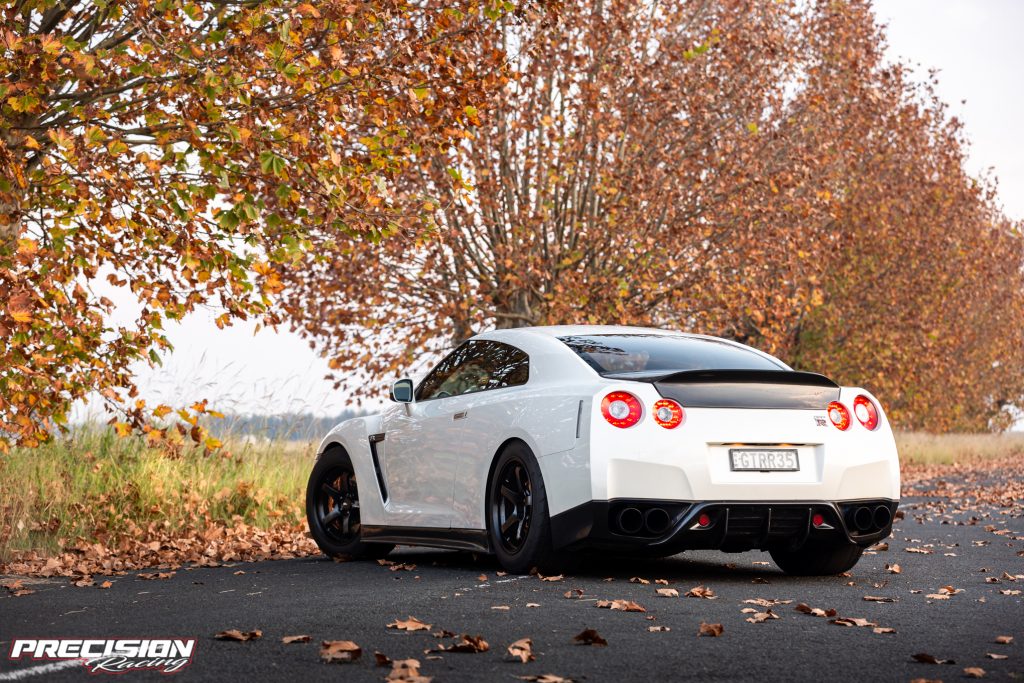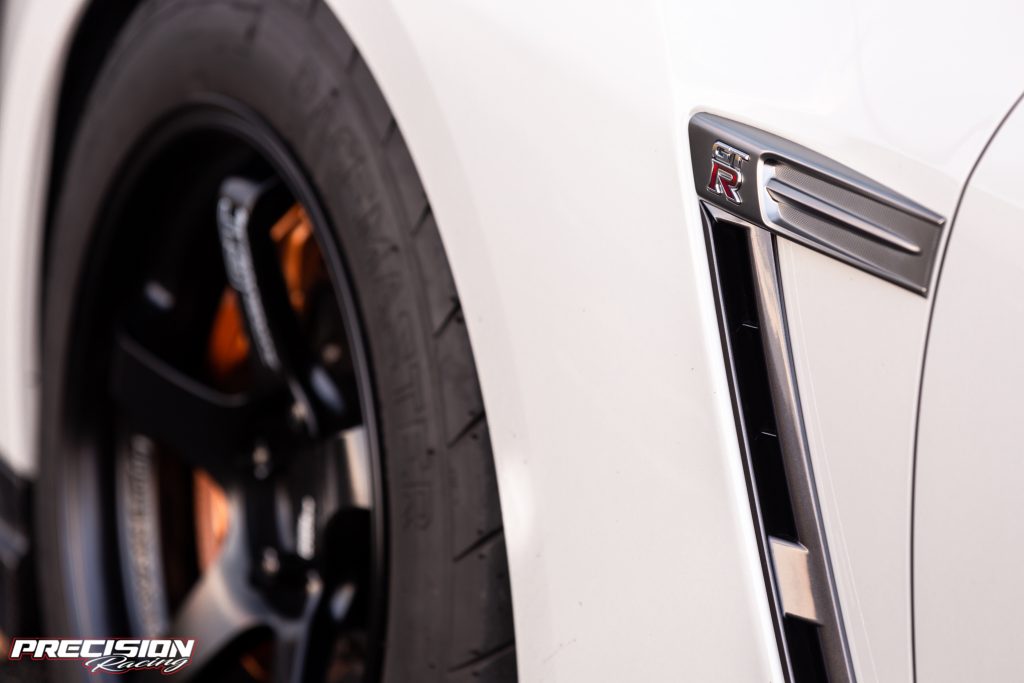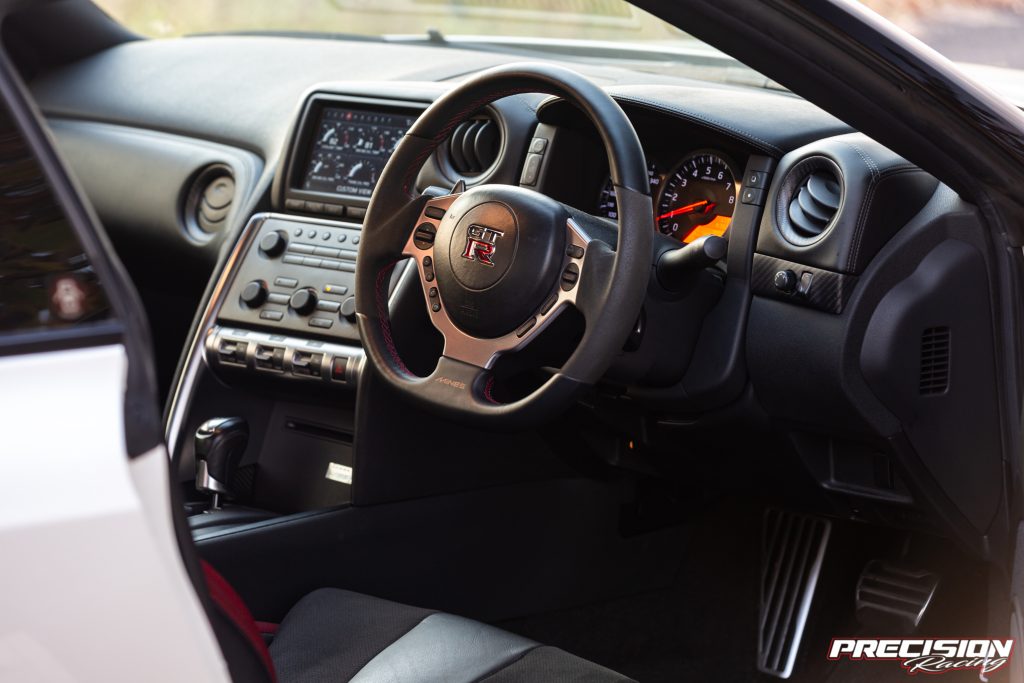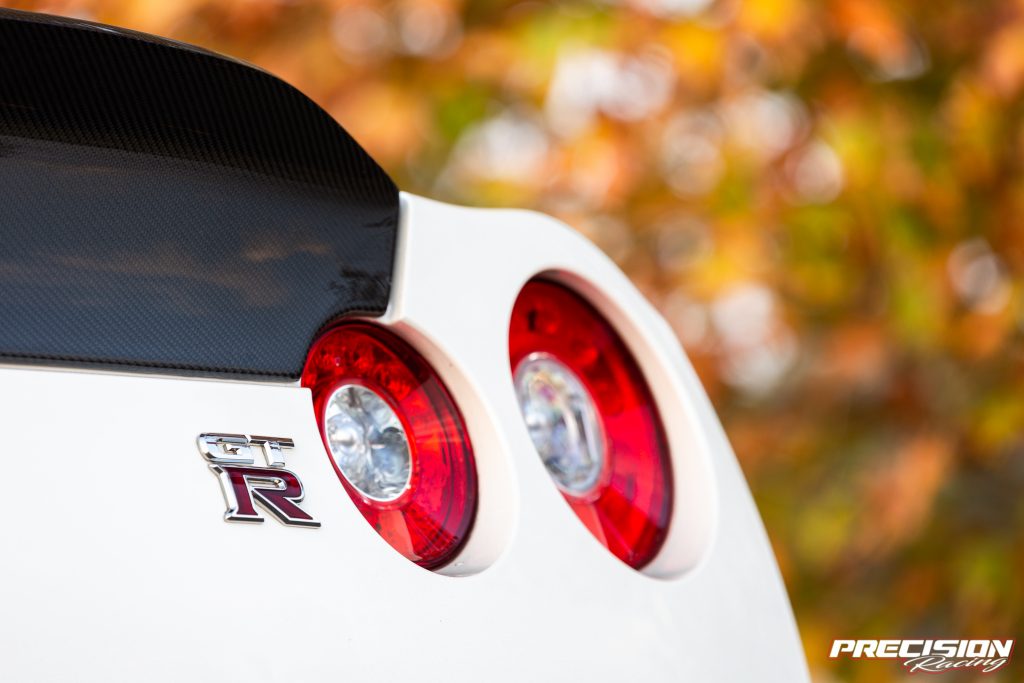 Spec List:
Precision Racing's PR12 full package
PR12 Turbo kit inclusive of Garrett turbo's, custom manifolds and Turbosmart wastegates.
Custom intercooler piping powdercoated in-house
Custom fabricated stainless steel 3.5" dump pipes.
Overtake 100-V Saikou Exhaust for 2009-19 Nissan GT-R
All vacuum/boost reference hoses made using BMRS hose and crimp fittings.
Fuel pressure/coolant pressure sensor kits.
Manifold pressure & boost pressure sensor upgrades.
SPL rear arms for Camber/Toe adjustment