Ayman purchased his white 2016 LP610 after previously owning several Huracan's with one thing in mind…… PR TWIN TURBO PACKAGE!!!.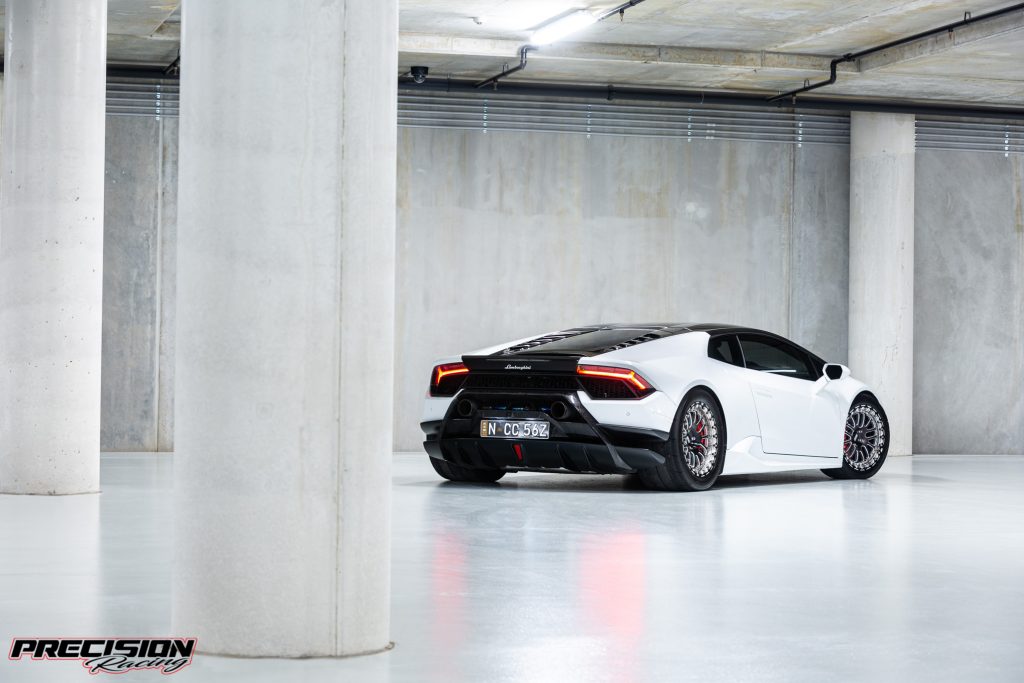 This comes from obvious reasons after having exhaust systems fitted to previous Huracan's and flash tunes which do absolutely nothing for power gains.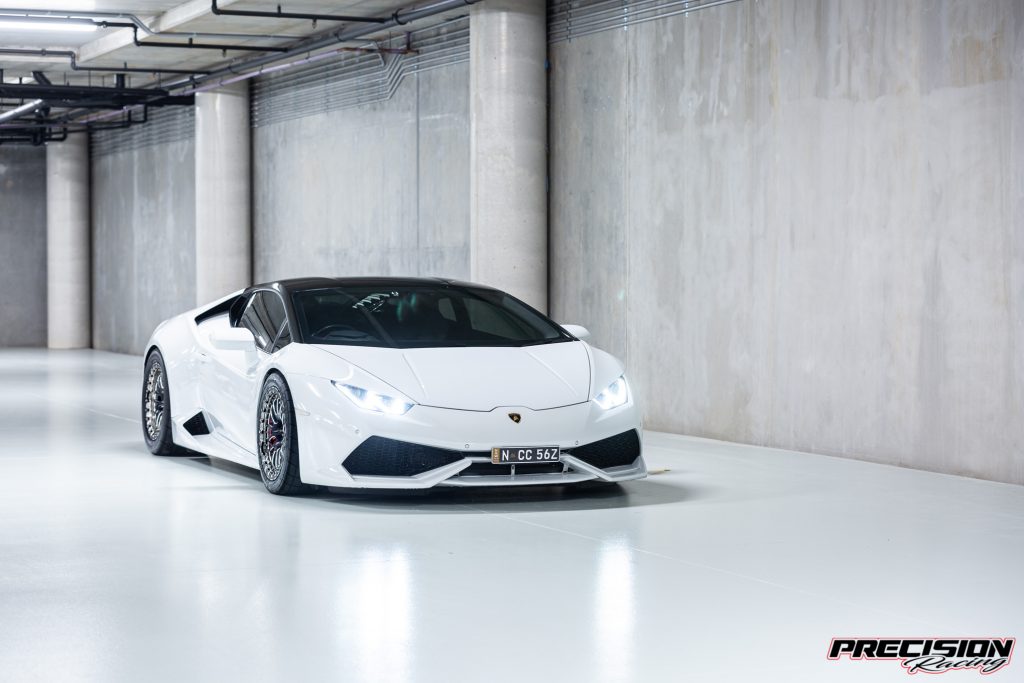 Typical of Precision Racing customers, Ayman was no newbie when it comes to high performance or in this case, extreme performance super cars. So, we had our work cut out for us, it's always harder to impress someone who's already used to having their face ripped off every time they give their car a full throttle hit from a dig or even a roll on from 100kph. With PR being at the top of the game when it comes to extreme performance late model Vehicles, Ayman knew he was at the right place to get his fix.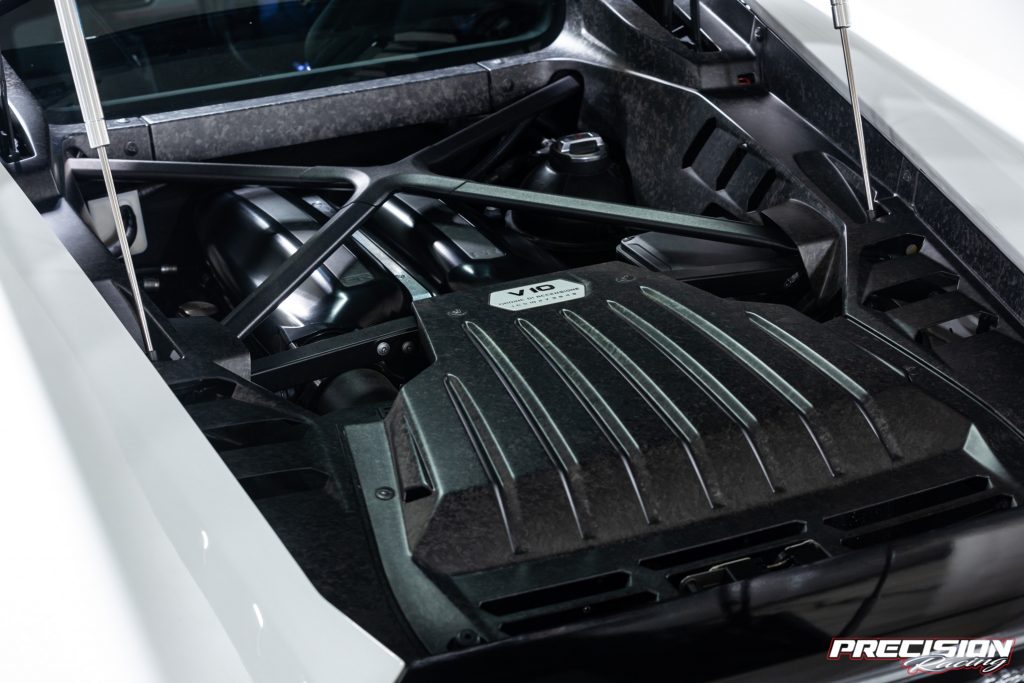 Whilst we knew that Ayman already had high expectations in terms of power delivery, street ability and reliability, this was of no concern for us. The Stage 2 was selected up front, not wasting any time on with Stage 1+ and having to come back later after getting use to the insane power.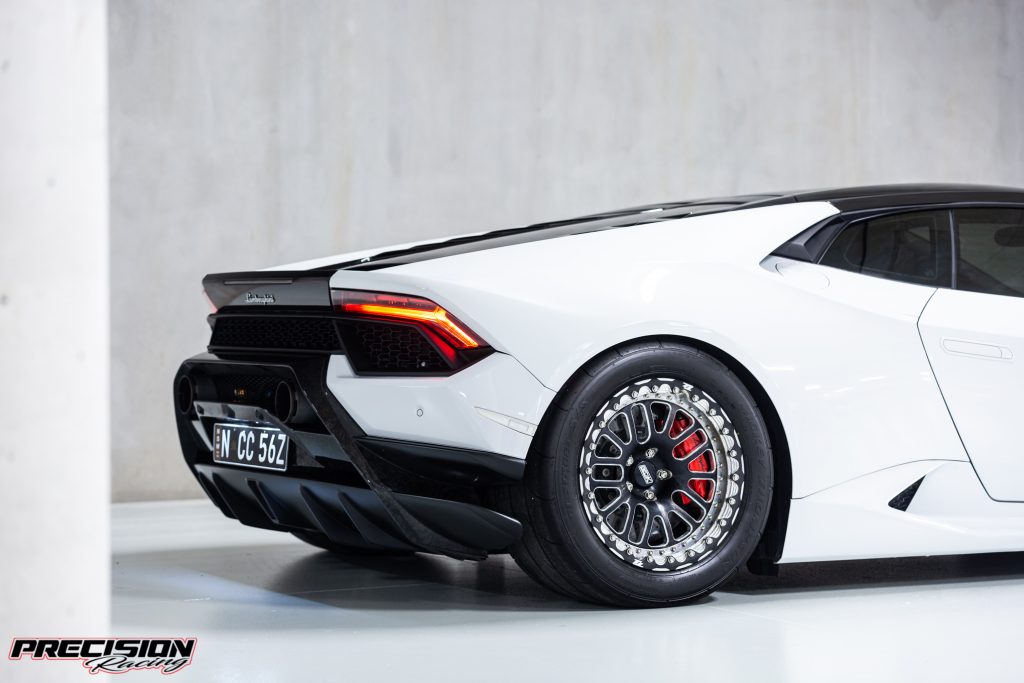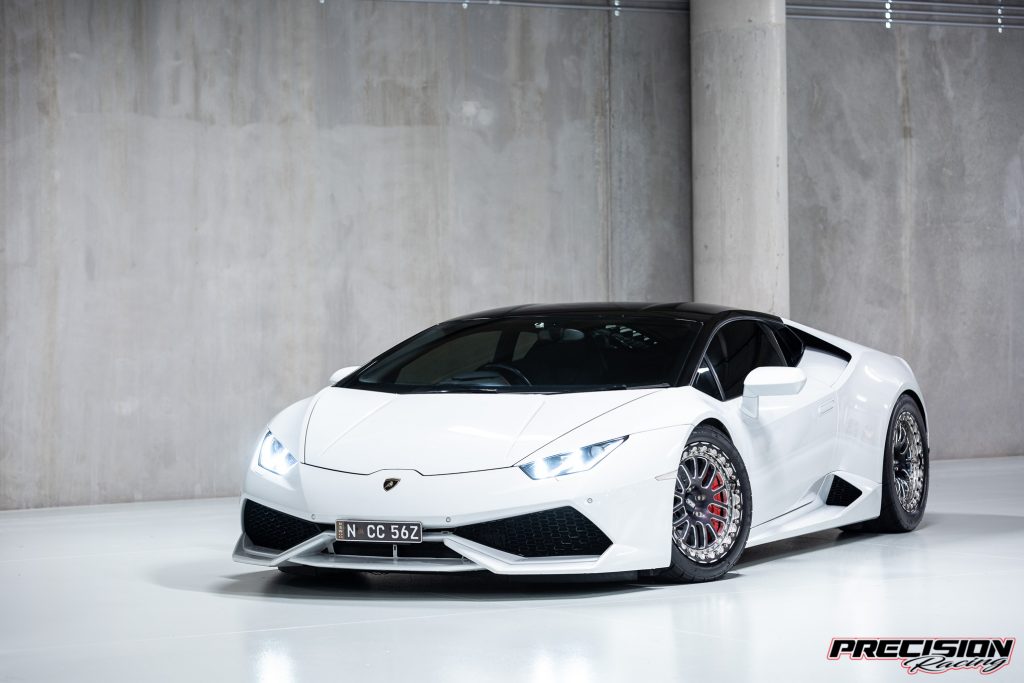 Out of all the options one can choose when proceeding with our PR packages, every single box was ticked, making for the ultimate use of this stage 2 monster with the ascetics to match.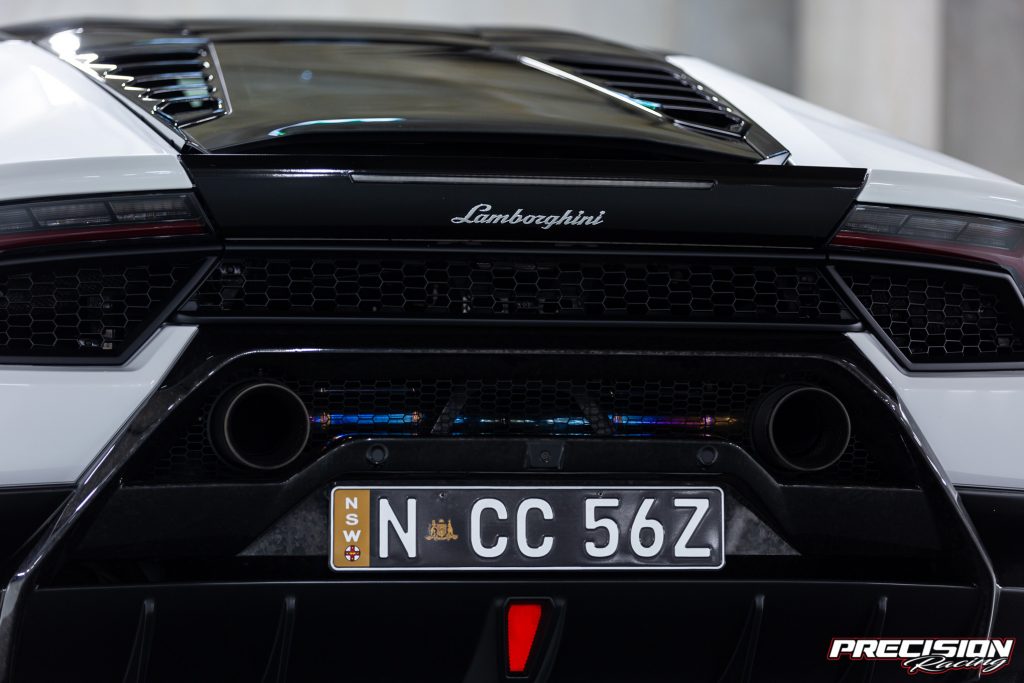 Belak wheel and Tyre package with titanium wheel bolts gets the power down to the ground in a safe and controllable manner.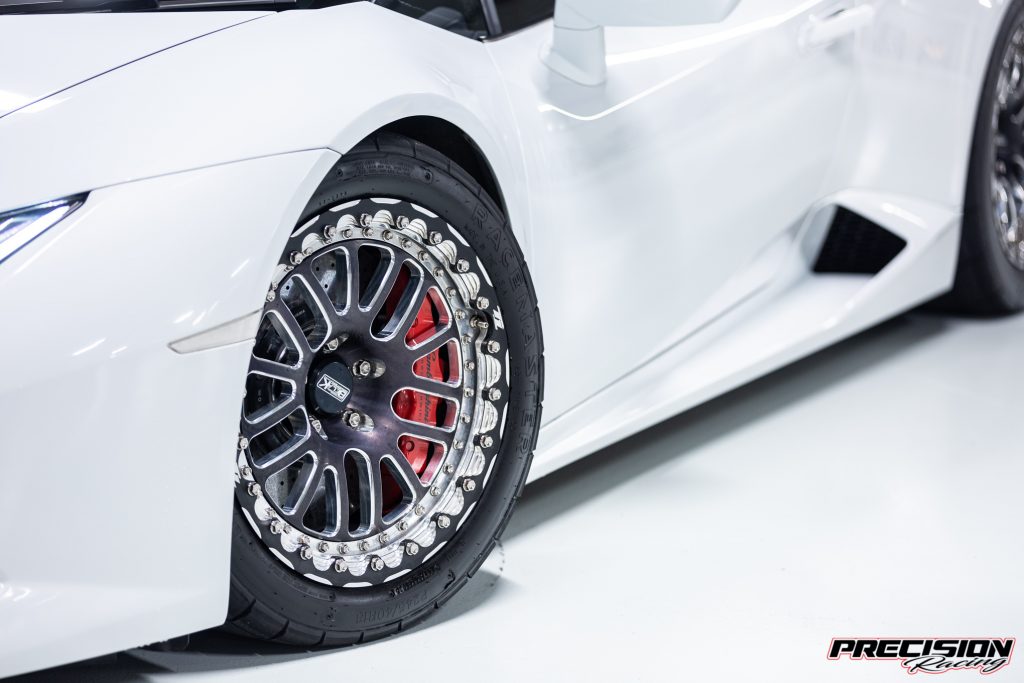 The PR Billet intake manifold consists of Billet lower runners, Billet DI rail bracket and Billet Fuel rails, topped with Billet plenums and Carbon fibre inserts in matte finish forged carbon to match the engine bay carbon trims.
It is in the fine details where you will see the difference within our packages. The further you look, the more you will love.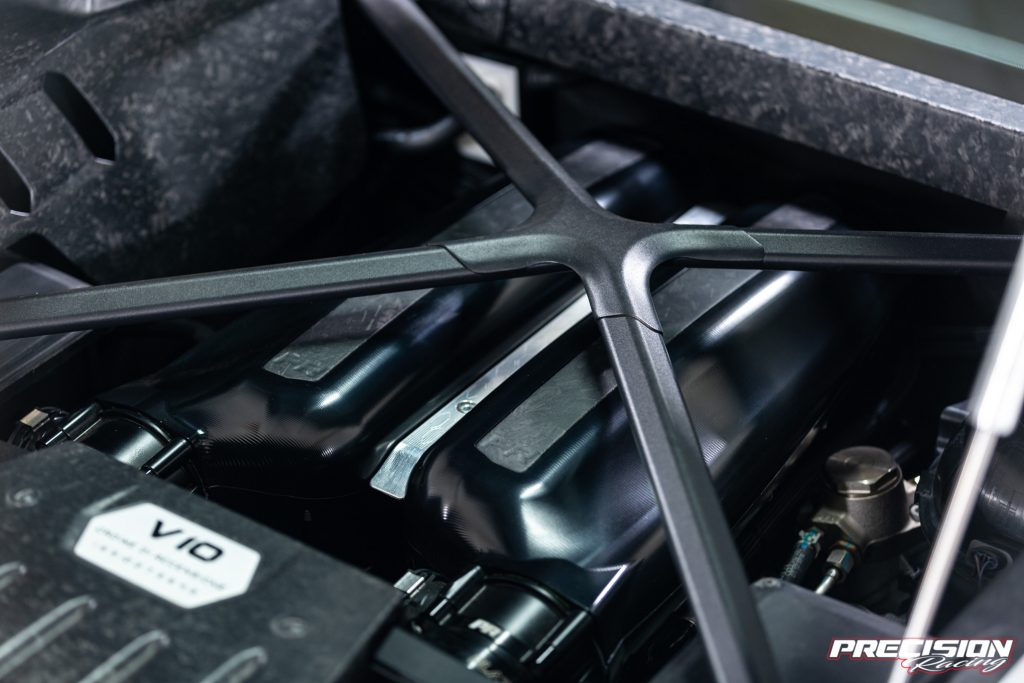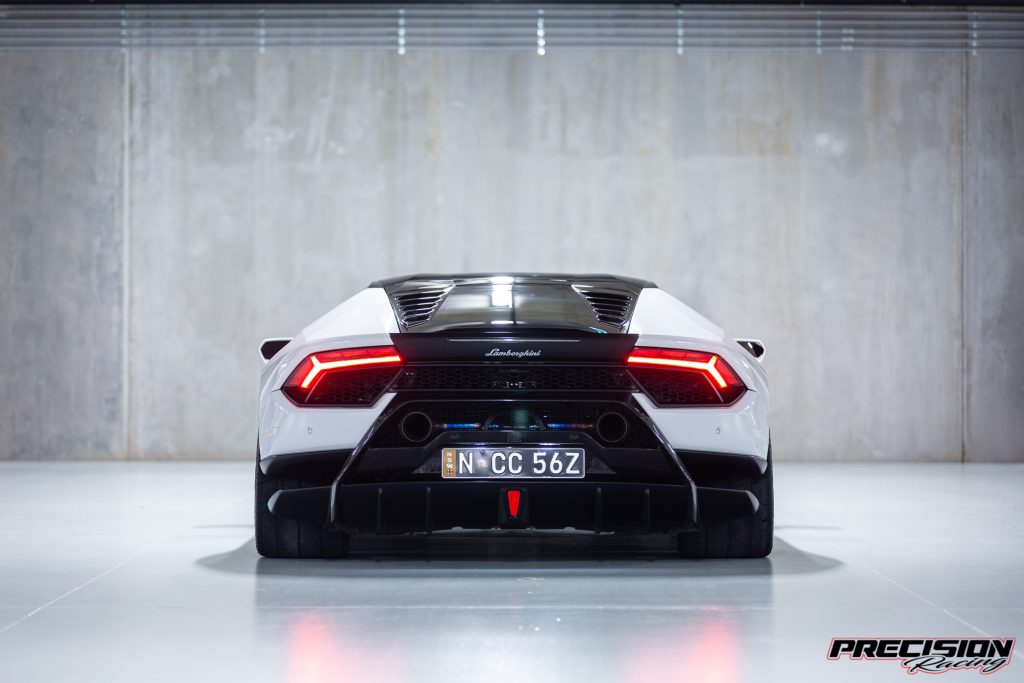 Making Just shy of 1400whp on the dyno on its run-in tune, with room to move further, left Ayman more than impressed upon pick up of his new favourite toy.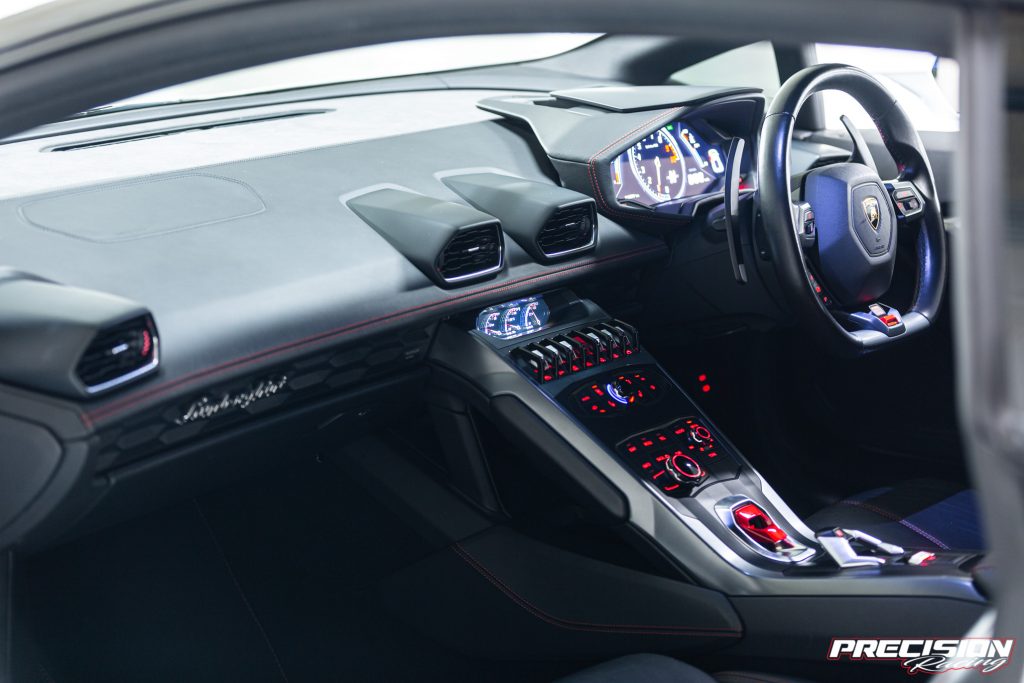 His response after a few drives left the entire team at Precision Racing with the feeling of "MISSION ACCOMPLISHED" after hearing that the car and the build exceeded his expectations in all ways, from drop off to pick up, the outright performance and drivability of the car.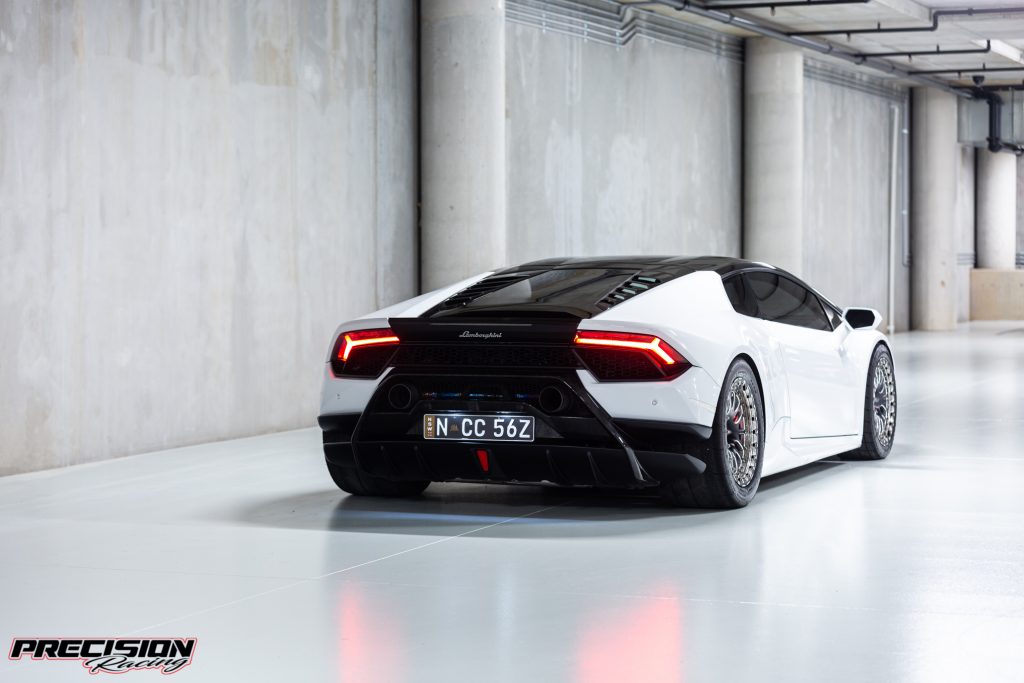 With 100-200kph times of sub 2.8 seconds, this Huracan will run sub 8.5 second quarter miles times at 170+mph…. Its no joke…
We were not surprised, however grateful for another perfect review following one of our packages, when our expectations exceed the customers expectations, it is all positive from there.