Purchased new in January 2015, the R35 was the first high performance car Tony had owned. This was the year Australia's first supercar rally, Bullrush Rally, launched. His first goal was to enter the rally and drive amongst a hoard of Australia's most exotic cars.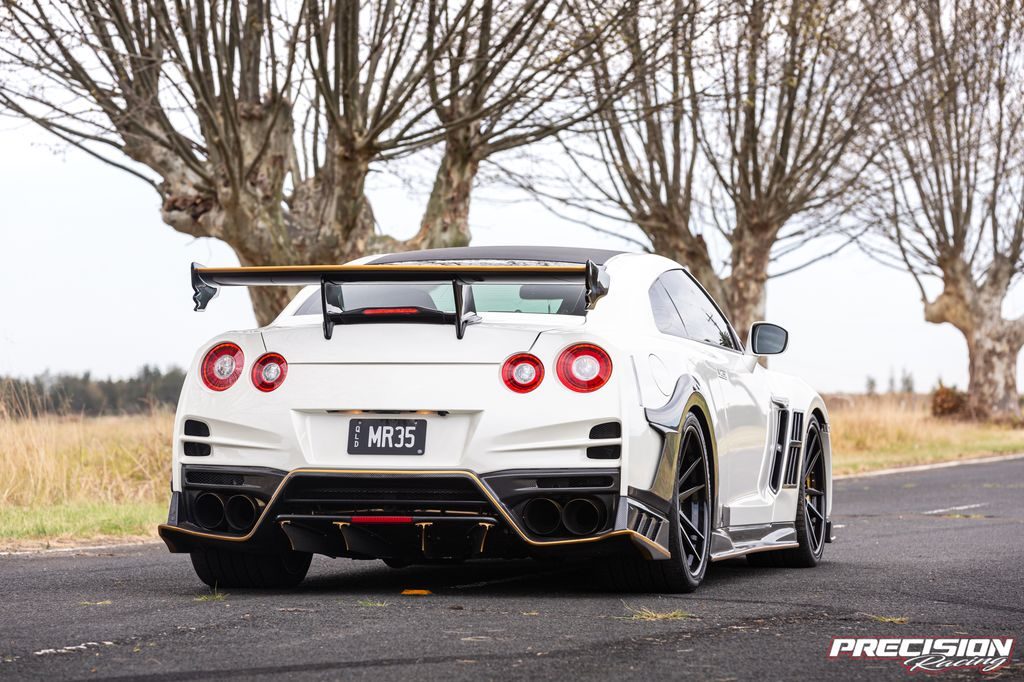 Once Tony was signed up, He knew a stock GTR wasn't going to cut it, So the first round of modifications started. A custom set of Strasse 3-piece forged gold wheels landed from the USA from the guys at Rolling Stock just days before the rally, and matching gold-tipped valvetronic FI exhaust were all bolted up. The rally was a drive from the Gold Coast to Melbourne, and the car got plenty of attention.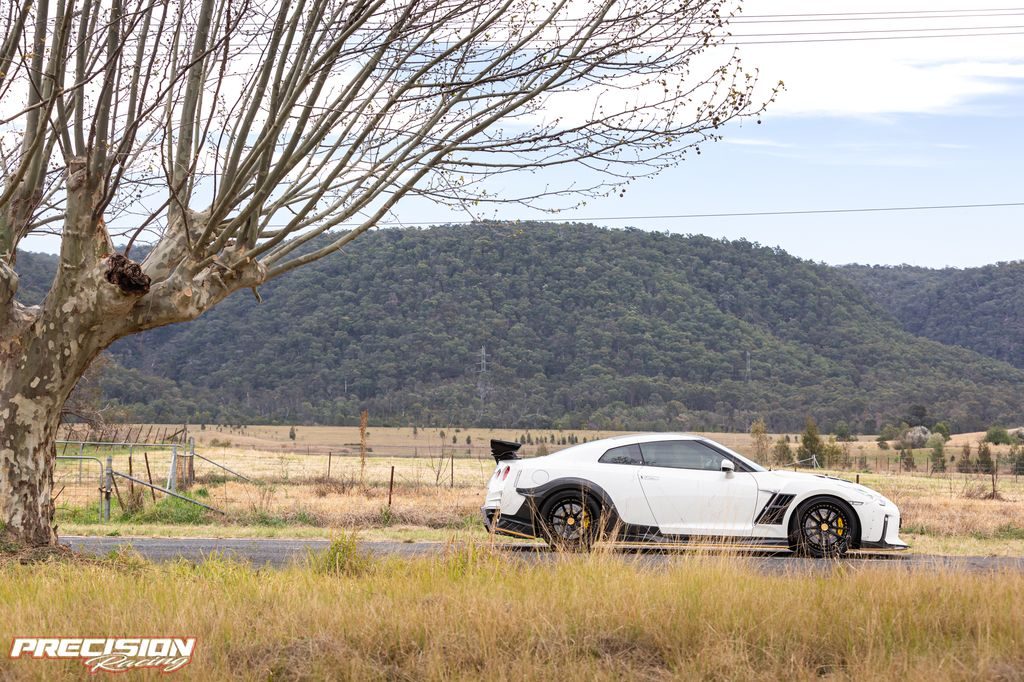 Tony says "from that rally onwards, it's been a personal goal to keep upgrading the car every year to keep up with the latest supercars coming onto the market, and to build the ultimate R35 in the process".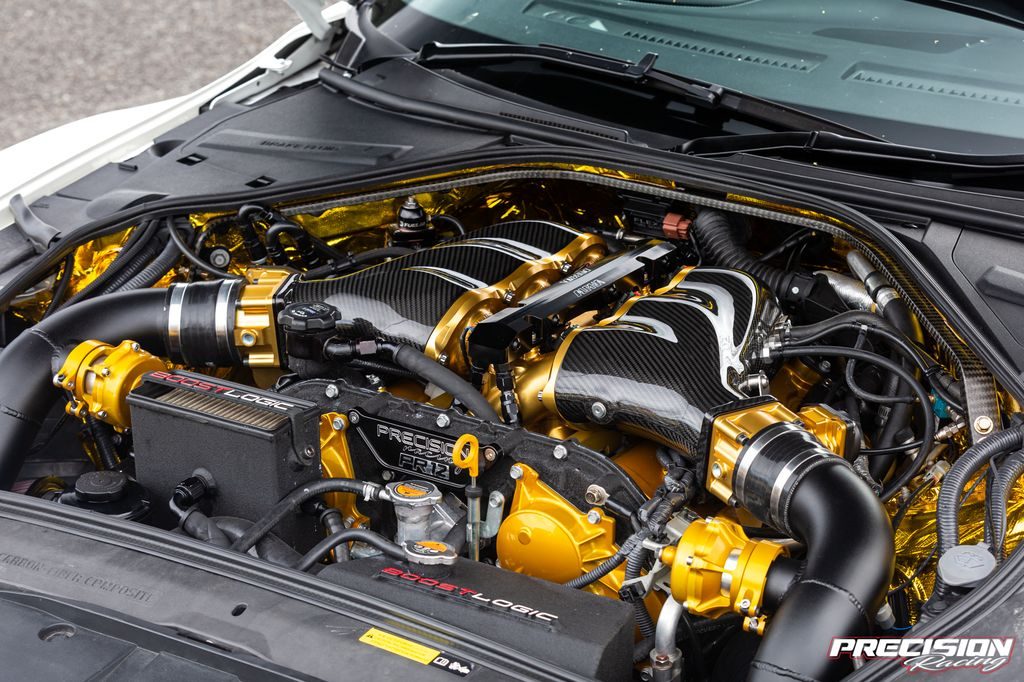 By the 2016 rally, the car had full bolt on upgrades producing 450kw at the wheels. The signature piece was the gold intercooler by ETS. Tony likes gold.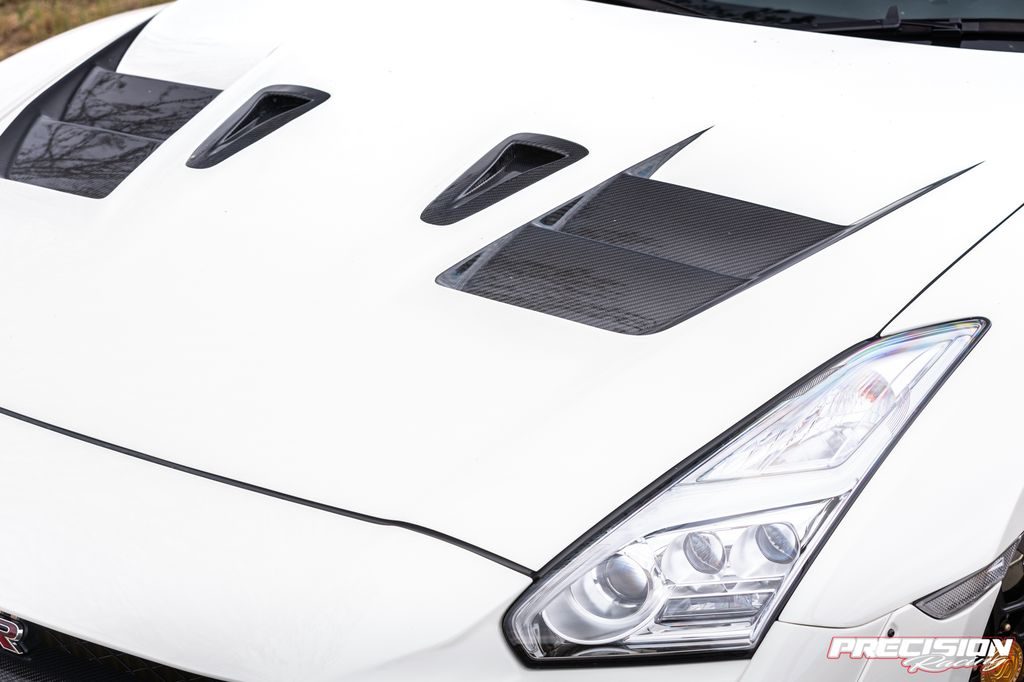 "In 2017, it was time for a big horsepower build. The car also needed a looks overhaul, as it was looking dated after the MY17 was released. The challenge was how to keep the R35 GTR looking good amongst high end supercars. After scouring hundreds of bodykits from all over the world, I chose the MY17 Top Secret V3 full bodykit from Japan. To date, it is the only V3 full body kit in the country. It was fitted to perfection, and the look finished off with gold detailing. It was a good choice – it won Best Bodykit at the 2019 Motive DVD GTR Festival".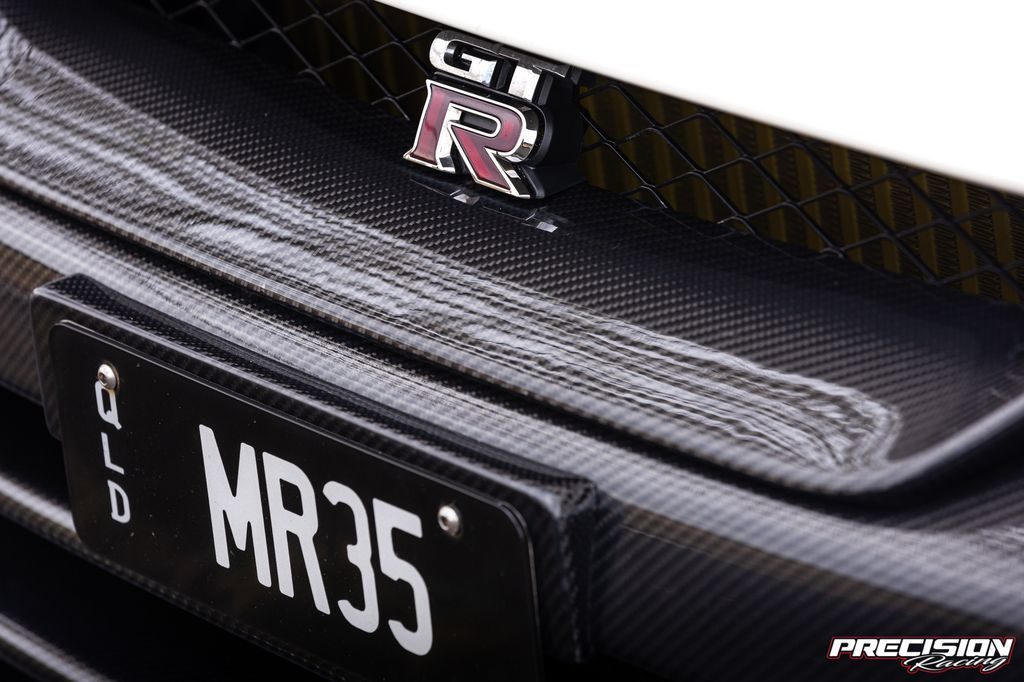 Tony explains "The engine upgrades didn't go so smoothly. It was a tumultuous 18 months of missed deadlines, missed rallies, car issues, and stressful days of trying to figure out how to get it to work. It became apparent that my current shop was out of their depth, and it was time to find a new shop with the expertise and real world results to get the job done".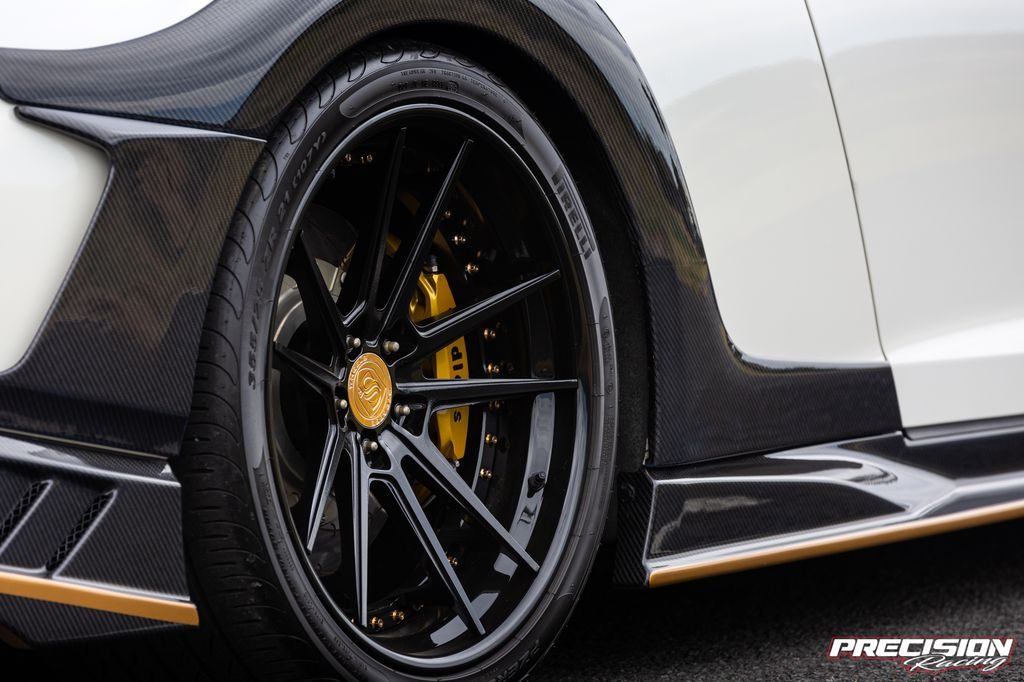 "After my initial contact with Aaron, I learnt more about my car in a 45 minute conversation, than I did in the 18 months with my previous workshop".
At the beginning of 2019, the car was booked in for a full diagnosis and retune to get it to run as it should. It didn't turn out to be that simple. It was discovered MR35 had a blown head and blown diff. "With my previous shop wiping their hands of the project and refusing to stand behind the work they did, I was left to either walk away from it all or to start again".
"I decided to dig in with both wallet and courage, and not give up on building my dream GTR".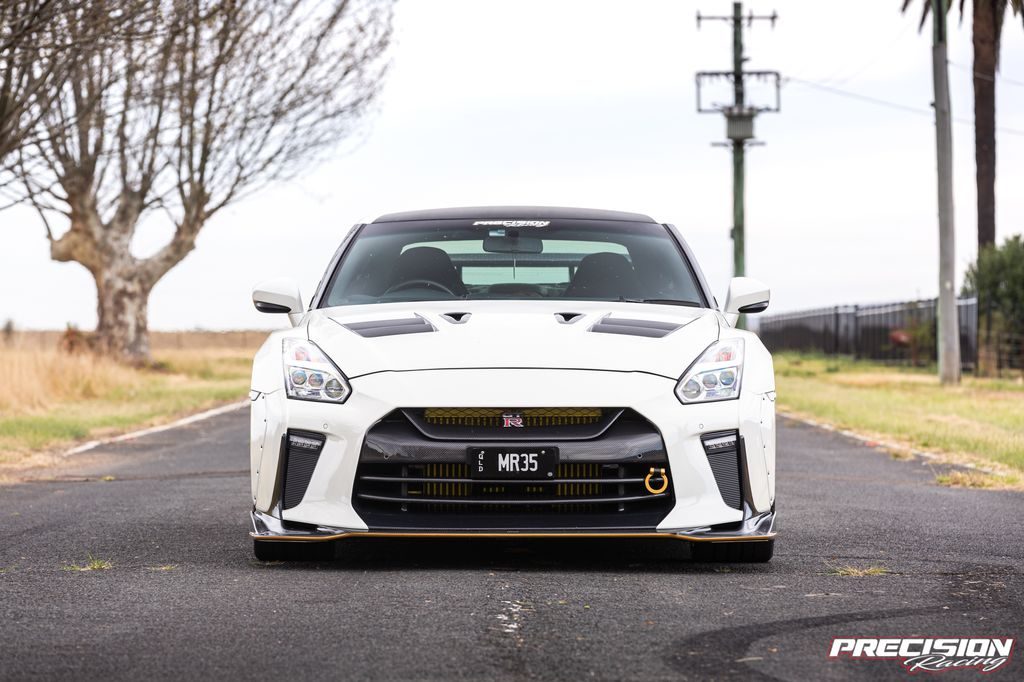 "There was no point rebuilding my current engine with all its issues, so it was decided to do it properly from scratch. I commissioned an entirely new VR38 engine to be built with a custom PR12 turbo package, complete with custom fab 3.5" intakes, 3.5" downpipes, custom mid pipe (with screamer pipe), PR spec 1600hp intercooler (in gold), PR billet sump, a 12 injector setup, all controlled by a Motec ECU".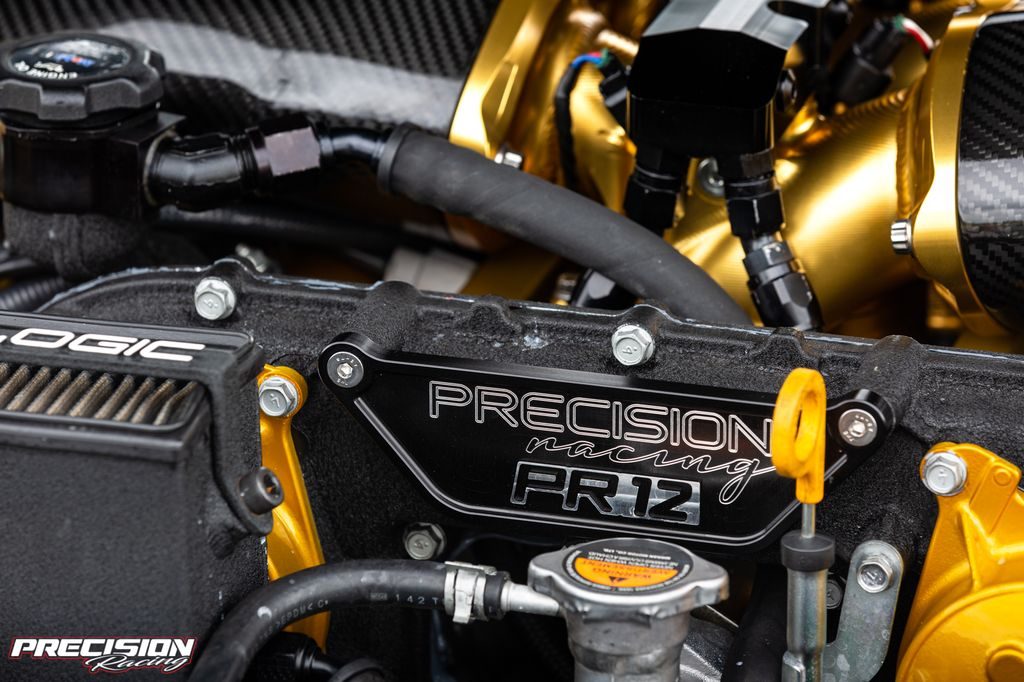 To handle the new power load, the transmission needed a new 10+10 plate clutch, drop gears, trans brace and an Ecutek control module.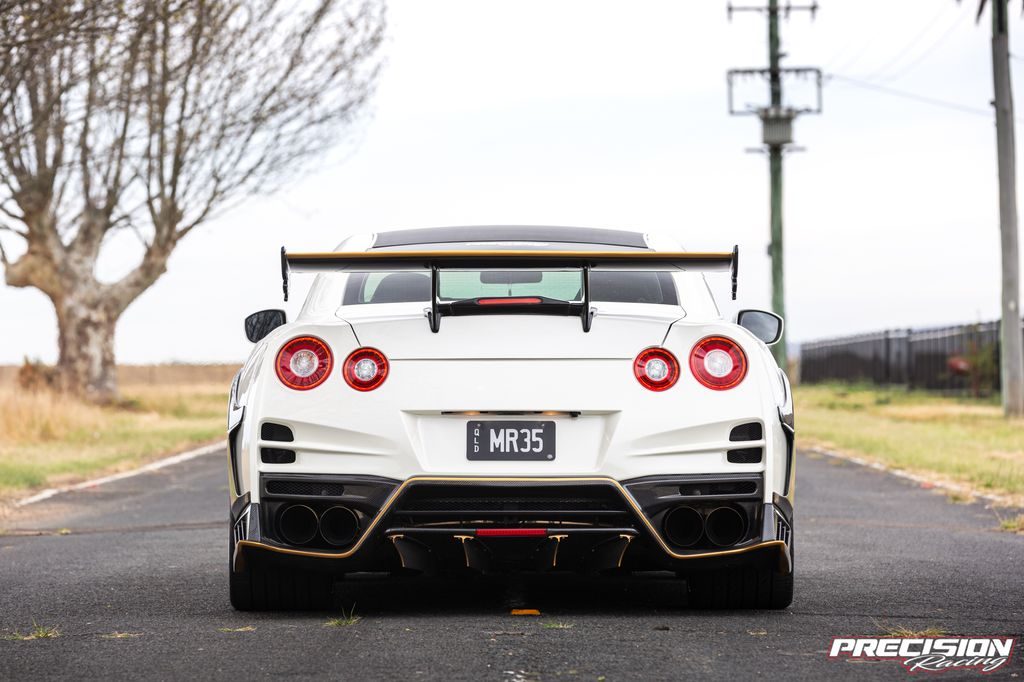 To carry the gold theme through the engine bay at Tony's request, the PR boys lined the firewall with gold heat shielding to set off the gold carbon fibre AMS manifold and throttle bodies.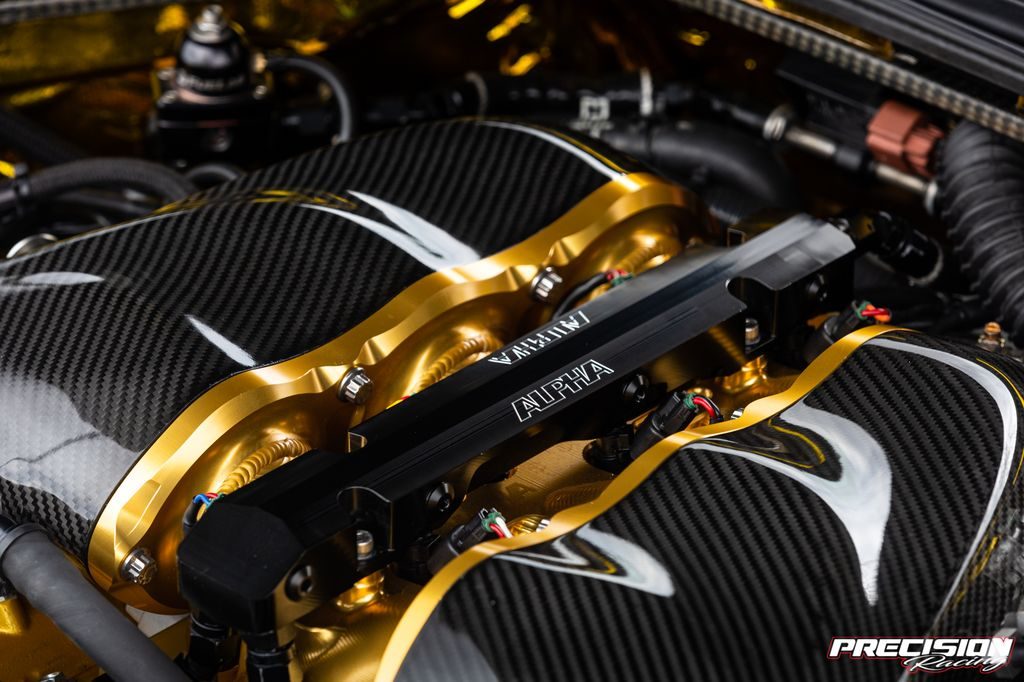 Two days before the 2019 Bullrush Rally, the car was ready. With just one day to test drive it, Tony was on the start line ready to drive 1300 kilometres with some of the most impressive cars in Australia.
"The car got nothing but positive comments. When one of the entrants who drives a $600k+ supercar looks at your engine bay and calls it a work of art, you know you have done well".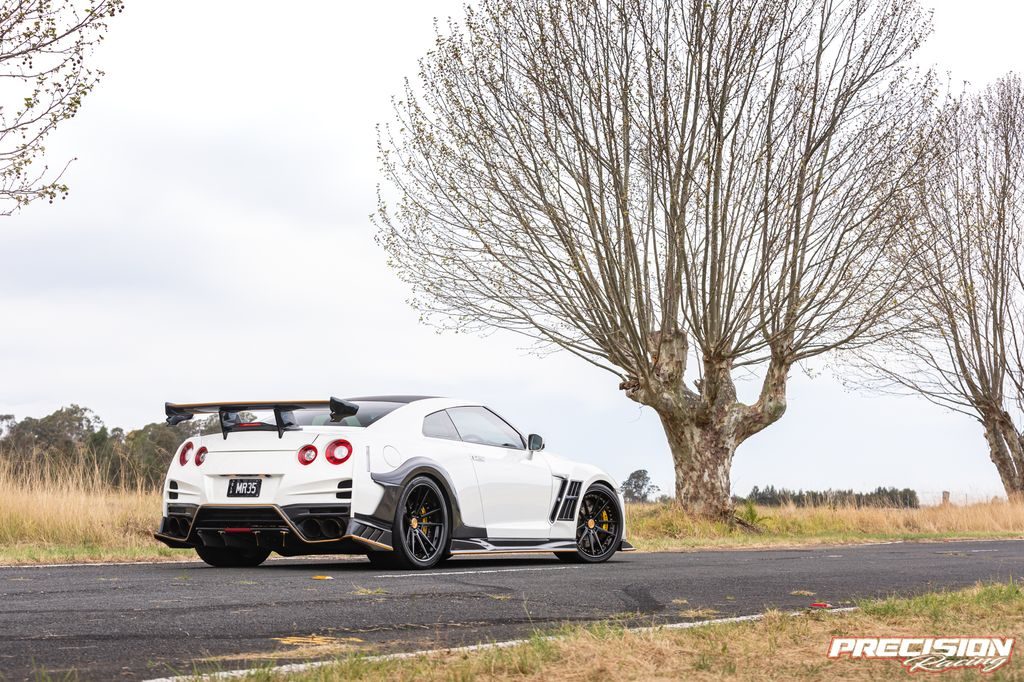 "The car performed flawlessly over the next 5 days of intensive driving in all conditions while covering 1300 kilometres and a track day. Out of 50 supercars on the rally including a $1.2m Lamborghini SVJ, $850k Porsche GT2RS, an assortment of Ferrari's, McLaren's, Audi's, Aston Martins, Lotus, and Mercedes, my humble R35 won the "People's Choice" award".