Lance has always loved JDM cars and he was well known in the 90s for his
3rotor.com
website and the many modified 20B 3rotor cars he built such as his HB and JC Cosmo's and his 20B powered FC and FD RX7's.
He also loved GT-Rs and as a young fella used to hoon around in R32 Skyline GTRs when they were new.
Back in 2010 Lance test drove a new R35 GT-R from a dealership for a few hours putting it through its paces in the country side and this is when he fell in love with the R35 platform and just had to have one.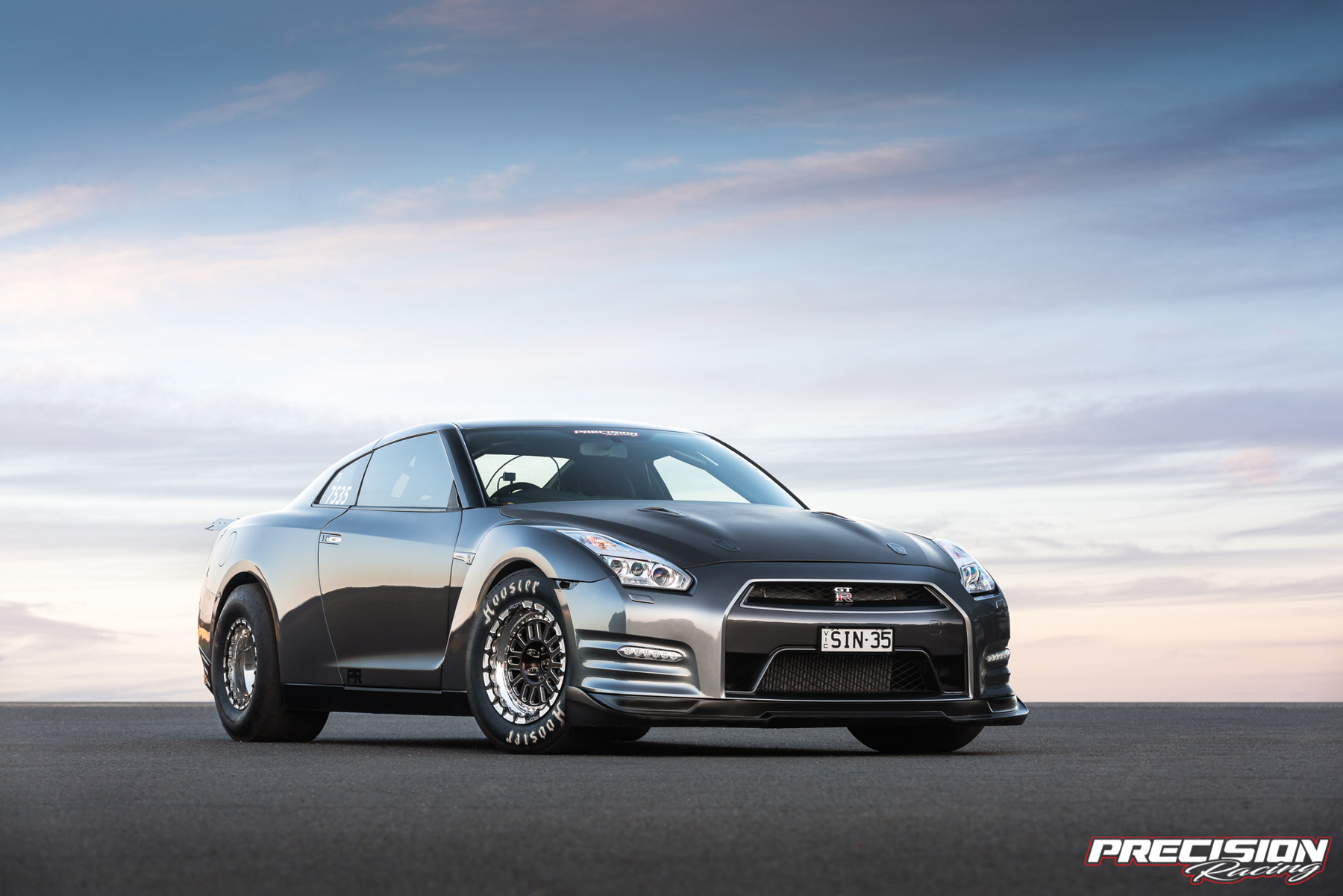 He ordered a new Gun Metal 2010 model and that was the start of his obsession with all things R35.
This CBA model didn't stay stock long with Lance installing down pipes, full exhaust and cold air intakes. The addition of a Cobb Access Port and off the shelf tune saw around 380wkw which was fun at the time with low 11 second 1/4 mile times and plenty of fun at the race circuit going around corners.
After a couple of years Lance sold the R35 but soon regretted it and in 2014 bought another one which eventually became the MAD35 1600whp beast we know now.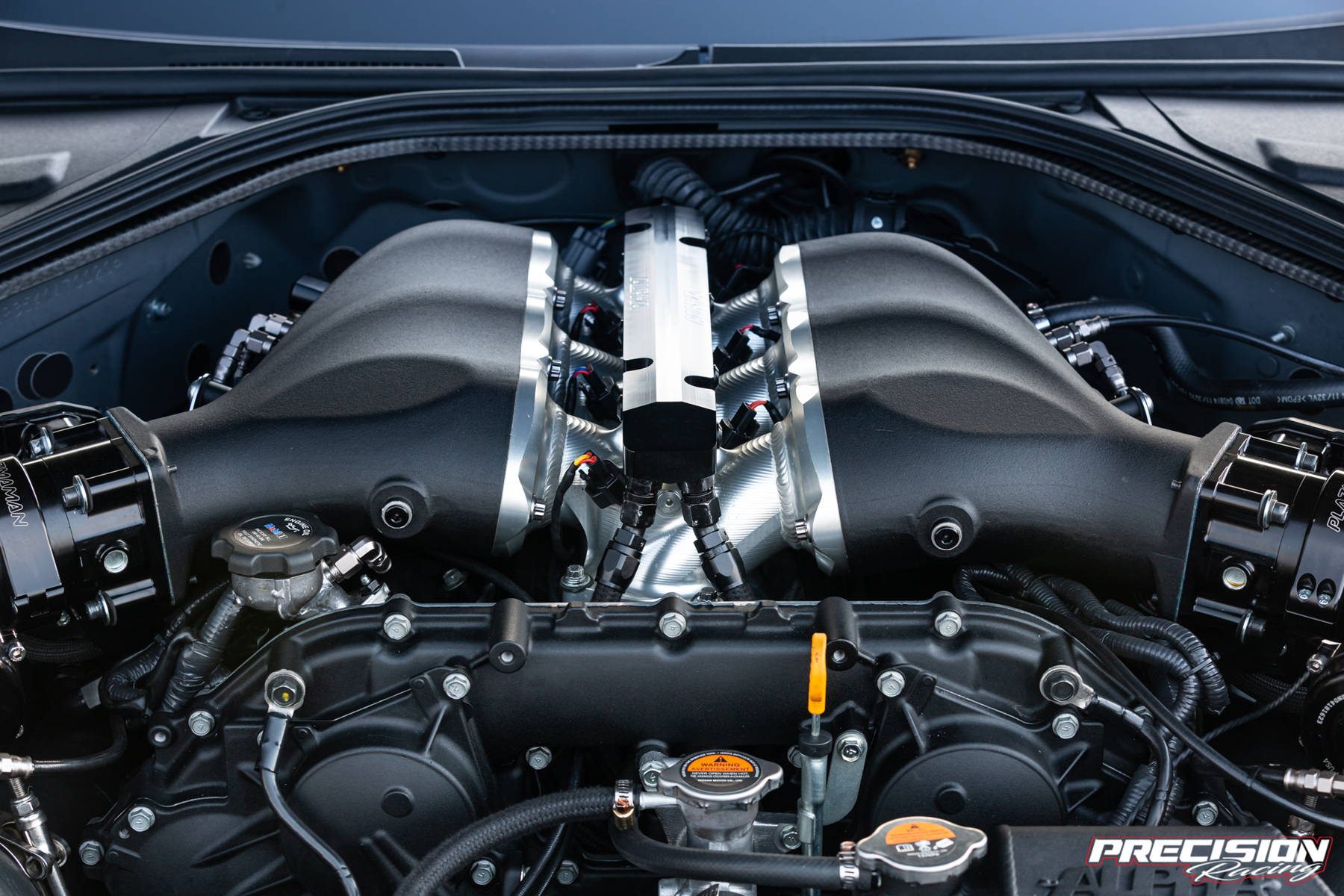 Lance's goal with MAD35 was to build a tough 9s street car but as we know with the help of Precision Racing and their PR16 package it became the first R35 to run a 7 second pass in Australia and still holds the record for fastest R35.
Lance knew that building a GT-R that would potentially run faster than a 10s pass and run more than 140mph at the strip would mean that he would need a cage and a chute and this is where SIN35 was born.
In 2017 Lance searched for a suitable R35 GT-R that could be turned into a dedicated drag car with cage and chute and was lucky to find a 2015 model that had taken minor front end damage but because the airbags had deployed couldn't be registered for the road. He purchased this and then started on the road to build a 2000whp low 7 second beast.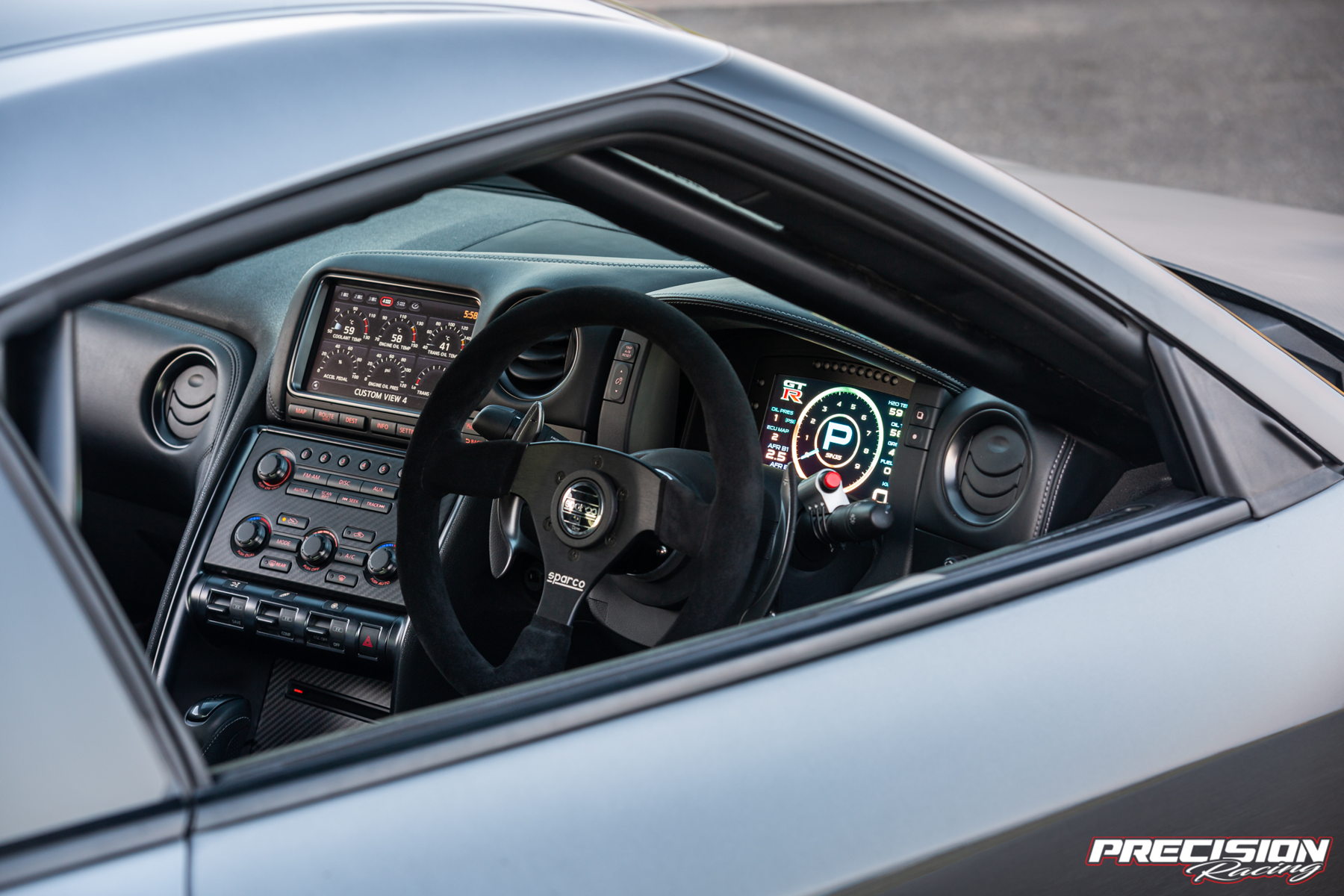 The first thing to do was to organise a IHRA and ANDRA spec 6 point weld in cage which was custom made by trackart in Melbourne.
While this was happening Lance did his research on what was required for the rest of the car and an engine package that would put out over 2000whp.
Lance decided on a bunch of stuff from T1 Race Developments in the USA such as front and rear wheel drag setup including brake kit and beautiful Belak wheels, rear carbon boot and drag wing as well as the chute kit.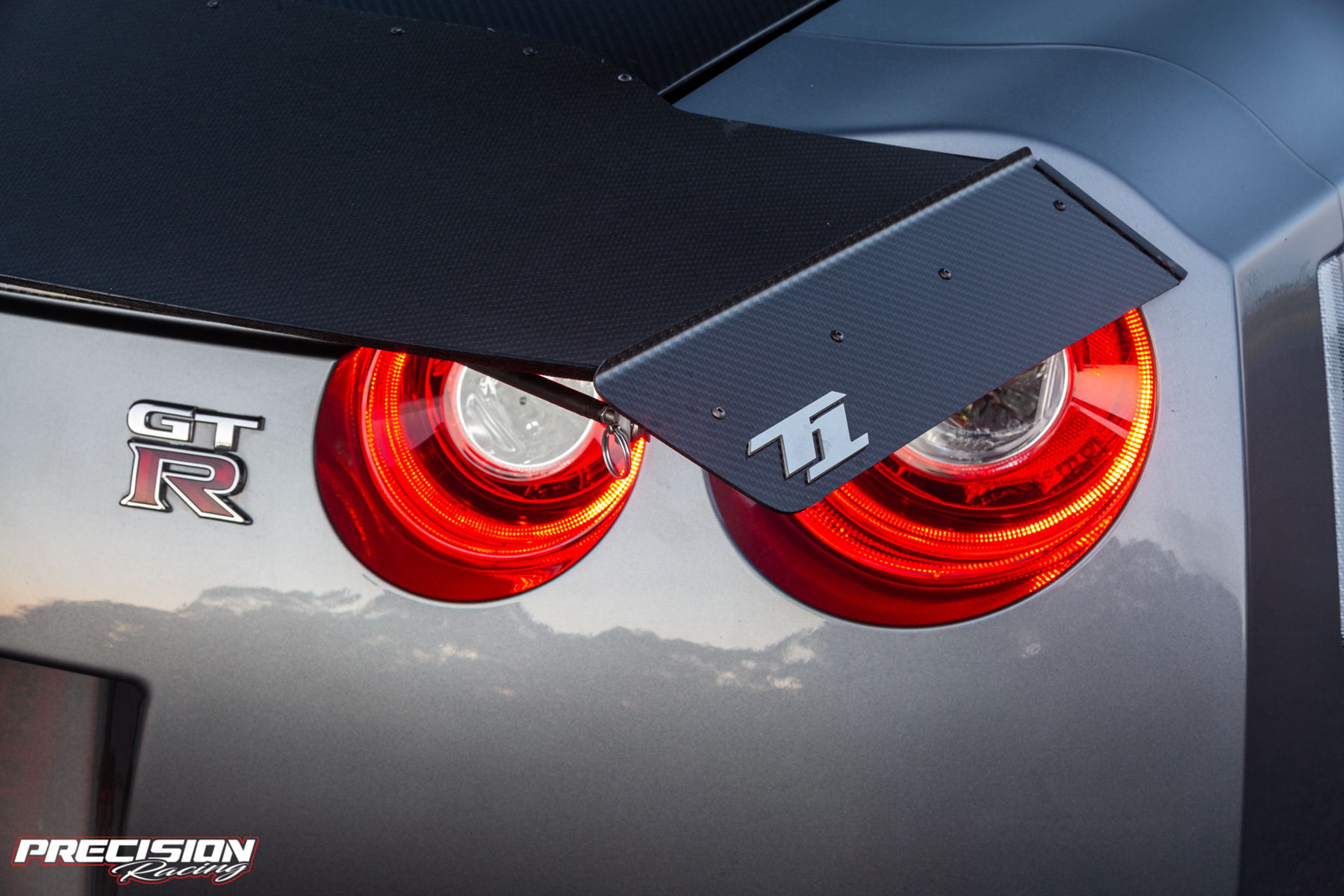 He organised a 2000whp capable stage 5 plus GR6 Transmission from Sheptrans in the USA and a 4.1L built VR38 long motor from AMS Performance.
As for the turbo kit. Lance ordered the 2000+whp top mount turbo kit comprising of twin Precision PT7675 Gen 2 turbos from Extreme Turbo Systems.
As soon the GT-R came back from the cage install he got to work installing all the parts on the car.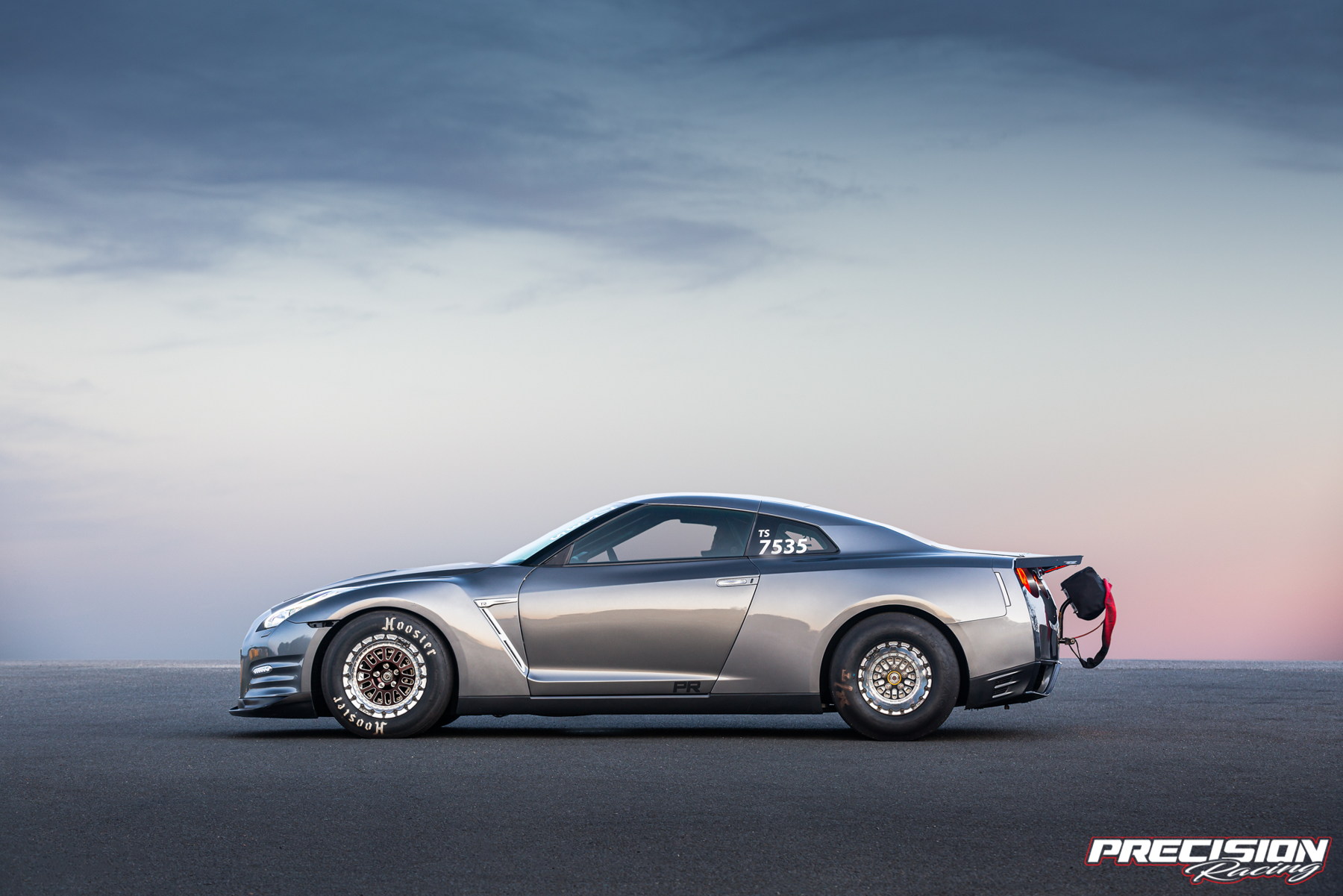 His original plan was to do everything himself but after the success of MAD35 and the PR16 package from Precision Racing, Lance decided to entrust them to install the PR Motec package, fuel system and custom tuning.
The Precision team knocked it out the park finishing the car off and getting it sorted for the track.
It's still early days and although we haven't had a full pass yet, SIN35 has reset the R35 GT-R record in Australia with a 7.7 @ 172 and is currently getting some PR engine tweaks and dry sump system install.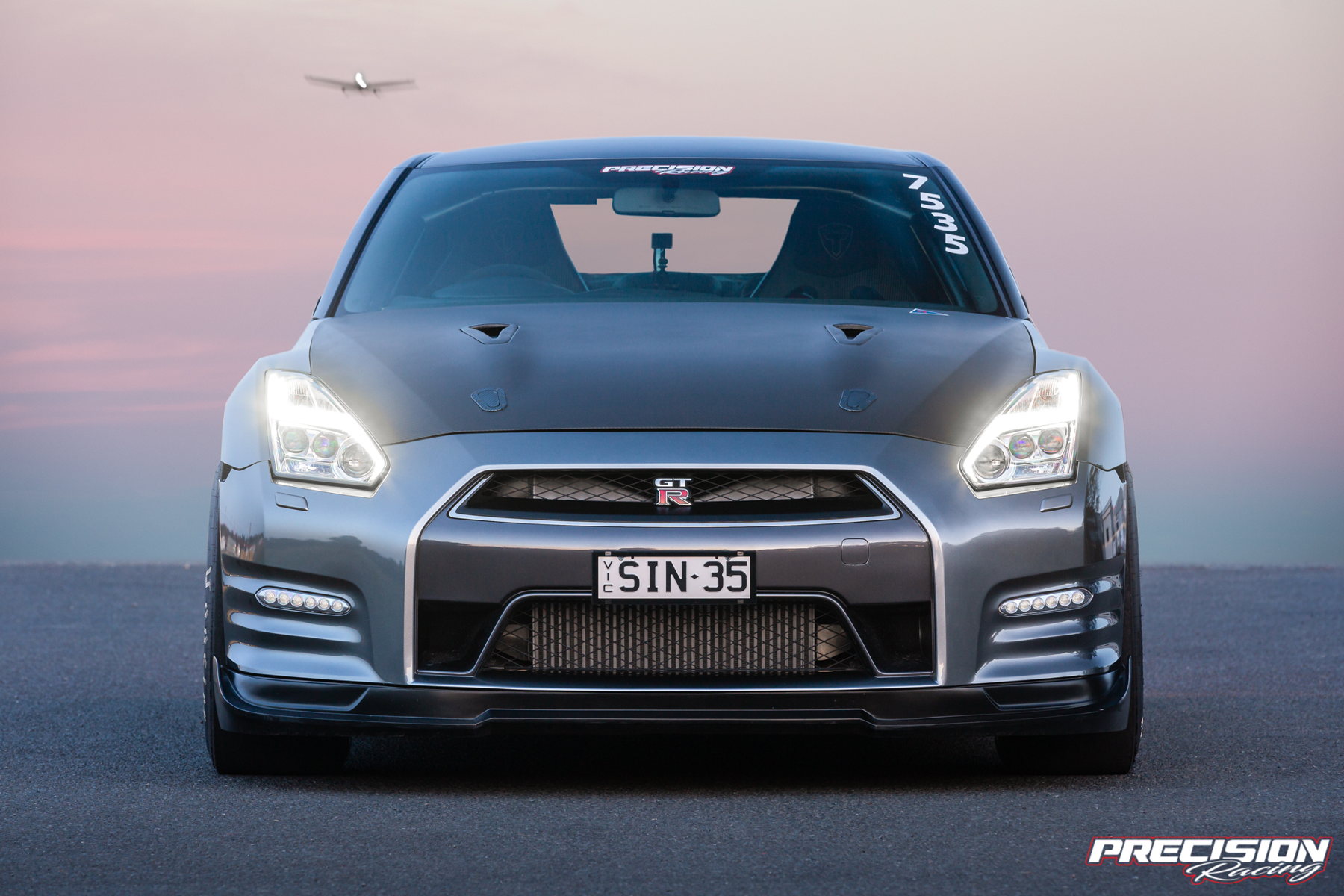 We hope to get into the low 7 bracket with its next outing and have plans to take the car to GTR World Cup and TX2K early next year in the USA.
Lance says "I can't thank Precision Racing enough for helping me realise my dream with both of my R35 GT-Rs.